You may not think of Russell Crowe as a scream king, but The Pope's Exorcist changed all that. In 2023, The Pope's Exorcist was one of the first batch of new movies for the horror wave of this year, and preceded the likes of some of the best horror movies we've seen in a while.
But The Pope's Exorcist was significant because it was Russell Crowe's first dip into the genre. Why did he choose this? Well, we talked to him about that in our Russell Crowe interview, but whatever the answer, we're glad he did. Honestly, with that husky voice and those brooding eyes, he's sort of made for it.
If you missed the possession movie the first time around, you're in luck. It's just landed on one of the best streaming services around: Netflix.
Joining the slate of everything new on Netflix this month, The Pope's Exorcist now sits alongside some of the best Netflix horror movies. Of course, you'll need to make up your own mind as to whether it's one of the best movies of 2023 yourself, but you may as well give it a shot.
In his The Pope's Exorcist review, Tom Beasley described it as "a competent, well-acted sojourn into horror for Russell Crowe." Sounds like praise, to us! Elsewhere, the movie sits at an 81% audience score on Rotten Tomatoes.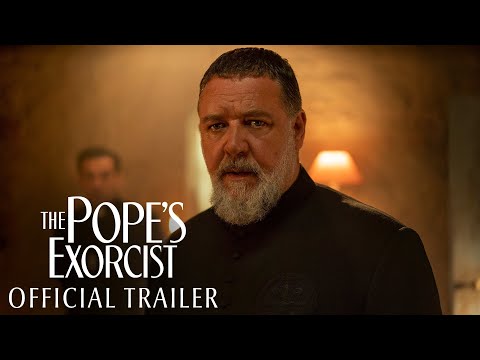 As a movie based on a true story, The Pope's Exorcist has that same edge that some of the greatest possession movies share — a sense of terrifying reality. When you've finished watching, it'll have you checking over your shoulder and wondering just how much of what you saw on screen really happened in real life.
Possession is a trend that isn't going away anytime soon. Talk to Me, the best A24 movie to be released in a while, also plays with the same ploy, this time using an embalmed hand to do the dirty work. (It's success was enough to earn it a Talk to Me 2 release date.) Soon, we'll also have The Exorcist: Believer release date ahead, but we're not exactly holding our breath for this one to be good.
Although we can't expect to see Russell Crowe appear when the Gladiator 2 release date rolls around, it was fun to see him battling ghosts and talking down demons in The Pope's Exorcist. Frankly, whatever keeps him away from any upcoming musicals is fine by us. (Sorry, but we'll never get over the misfire that was Les Misérables.)
If you want to find out about more horror to come, check out our guides to the Five Nights at Freddy's release date and Saw X release date. You can also find out more about The Pope's Exorcist true story, and find out how Russell Crowe as Aragorn could have changed Hollywood.
For more, you can also check out the best drama movies and best monster movies, or see why Russell Crowe hated Gladiator's best line.