The Lord of the Rings movies are untouchable classics. They're not just some of the best fantasy movies ever made, but some of the best movies ever to arrive in cinemas. Peter Jackson took J.R.R. Tolkien's hefty tomes and transformed them into epic action movies that won Oscars, wowed audiences, and have stood the test of time. But they could have had even more star power, in the shape of Russell Crowe.
One of the triumphs of these blockbuster adventure movies is the Lord of the Rings cast. It's never easy to take a beloved role from the page to the screen, with many movies based on books completely sunk as a result of simply casting the wrong star. We all struggled with Tom Cruise as Jack Reacher, right? There are so many ways that the best Lord of the Rings characters could have gone very wrong.
This is especially true in the pivotal role of Aragorn, introduced as a Ranger of the North and subsequently a member of the Fellowship. And that's before we learn that he's heir to Isildur, who chopped the One Ring from Sauron's hand, and therefore the rightful King of Gondor. By the time the franchise concluded with Return of the King, he was important enough to be the title character. Jackson and his team had to get this casting right.
There were plenty of stars in the frame to play Aragorn, including some of the best actors of all time. Daniel Day-Lewis was discussed, and one of the other big names in play was Russell Crowe.
Crowe told Howard Stern in a 2019 interview that he turned down the role of Aragorn, as well as a neat financial bonus amounting to 10% of the movie. According to Stern's maths, Crowe could have netted himself $100m from that deal. But the actor doesn't have any regrets about his decision.
Crowe said: "I didn't think Peter Jackson wanted me on that film. I think he was forced into talking to me, because there was a moment in time when everybody wanted me in everything. I am talking to him on the phone, and it's like: 'I don't think he even knows what I have done'. I just knew that my instinct was that he had somebody else in mind, which turned out to be Viggo, and he should be allowed to hire the actor that he wants."
Viggo Mortensen, who was then known as a character actor in movies like Crimson Tide and Carlito's Way, eventually played the role of Aragorn. But what might have been different if Crowe had been cast?
Well, for starters, it would have had a huge impact on Crowe's most memorable and acclaimed role. If Crowe had committed to the wilds of New Zealand to film the Lord of the Rings trilogy in 1999, he likely wouldn't have made Gladiator – the movie that won him an Oscar for Best Actor.
That film shot in the first half of 1999, while Lord of the Rings happened in the second half of that year. It would have been a tight turnaround, and it's likely that a commitment of the size of Aragorn would have required considerably more prep time than this afforded. It's difficult to prepare for a generation-defining fantasy epic when you're rolling around in the dust of the Colosseum with Joaquin Phoenix.
Crowe cemented himself as an awards darling during this period, scoring three straight Best Actor nominations for The Insider, Gladiator, and A Beautiful Mind, having also appeared in Best Picture nominee L.A. Confidential a few years earlier. Given that A Beautiful Mind premiered in the same week as The Fellowship of the Ring, it's likely he wouldn't have played that role either if he had said yes to Jackson. The other name in the mix for A Beautiful Mind? Tom Cruise. Hollywood's many butterfly effects are fun to consider.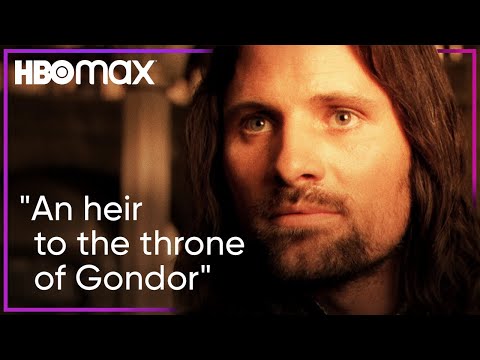 So while Crowe would undeniably have still become an enormous star if he had made Lord of the Rings, he would have missed out on his most fruitful period of critical acclaim while wielding a sword and hacking down orcs.
As for Mortensen, his Lord of the Rings role was a huge part of his rise to Hollywood fame. Had he not secured big name status with the role of Aragorn, it's possible he would not have been able to play the interesting roles that followed, including several for body horror movie maestro David Cronenberg. The critical and commercial success of Aragorn opened the door for the star to pursue exciting, interesting roles – and to get those movies made through the use of his name.
There's no doubt that the Hollywood careers of Russell Crowe and Viggo Mortensen would have been very different if the Aragorn casting had gone a different way. I mean, imagine a world without Green Book… OK, that's a bad example.
With the Lord of the Rings discussion way behind him, Crowe is in cinemas this week with a new movie. Spooky chiller The Pope's Exorcist allows the star to flex his horror movie muscles for the first time, playing real-life priest Father Gabriele Amorth.
For other 2023 movies worth getting excited about, check out our guides to the Oppenheimer release date, the Fast and Furious 10 release date, and the Evil Dead Rise release date. Or for more from Tolkien's world, here's everything we know about the Rings of Power season 2 release date.