What is the Ahsoka episode 8 release date and time on Disney Plus? It has been a buffet of nostalgia for Star Wars fans in recent weeks, with the new series Ahsoka bringing the characters of Star Wars Rebels from animation into thrilling live-action. Sabine Wren! Ezra Bridger! The Nightsisters! Thrawn!
Ahsoka creator Dave Filoni loves Star Wars more than any of us and his affection for Ahsoka Tano, one of the best Star Wars characters, has shone through in a big way. Ahsoka definitely stands towards the top end of the Star Wars series we've seen on Disney Plus and has been a welcome treat for those of us who've watched the Star Wars movies in order more times than we can count. It's good to have something new on offer.
The Ahsoka release schedule is now coming to an end and we've made it all the way to the finale. But what is the Ahsoka episode 8 release date and what time will that climactic episode finally arrive fresh and new on Disney Plus?
What is the Ahsoka episode 8 release date?
Not long to wait, Star Wars fans! Ahsoka episode 8 will stream on Disney Plus on Tuesday, October 3, 2023.
If you're in the UK, of course, time zone carnage means that Ahsoka episode 8 won't show up until the early hours of Wednesday, October 4, 2023.
Ahsoka has been among the best TV series for Star Wars fans and we can't wait to see how it all ends. Grand Admiral Thrawn is one of the best Star Wars villains ever and we're excited to see what Thrawn's plan is all about. Will all of the Ahsoka cast make it out alive?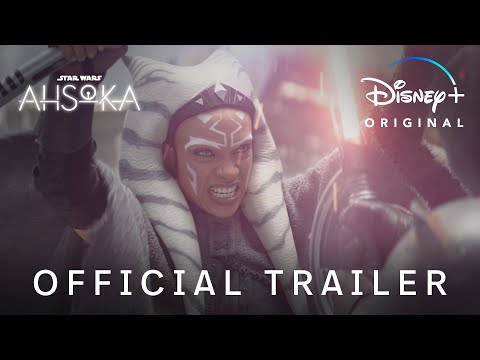 What time will Ahsoka episode 8 be on Disney Plus?
Ahsoka episode 8 will be available for us all to watch on Disney Plus from 6 pm PT/9 pm ET on Tuesday, October 3, 2023, in the US. That's 2am UK time on Wednesday, October 4, 2023.
So that's your evening sorted if you're in the States. You get to sit back and relax with another hour of great sci-fi. Before that, read our Ahsoka episode 7 recap so that you're fully up to speed with everything that's already happened ahead of the finale.
And if you want to catch up with all of the previous installments, as well as the best movies in the saga, all of Ahsoka is streaming on Disney Plus right now, along with the Star Wars movies.
If you're after more reading from the galaxy far, far away, find out about Thrawn's absurd real name and read why we think George Lucas was right about Star Wars. You can also look ahead to all of the new Star Wars movies on the calendar and find out about the Andor season 2 release date.
Elsewhere, find out more about the biggest new movies on the way from other Disney franchises, including The Marvels and Avatar 3.