Who's in the Oppenheimer cast? Christopher Nolan movies have no shortage of star power. Even from his early days through to the Batman trilogy and Dunkirk, Nolan has always harvested the power of the best and brightest in Hollywood.
Oppenheimer is no exception. The cast of the drama movie is a collage of faces we've seen many times before in Christopher Nolan movies, as well as some newcomers to his slate. And while the movie based on a true story focuses on the tale of one man, there are plenty of other characters to know.
So we've collected all the information you need on the Oppenheimer cast. From extensive deep dives into the careers of the main players to the names and characters of supporting stars, nobody has been missed in our Oppenheimer cast guide.
The main Oppenheimer cast
Here's all the main actors in the Oppenheimer cast:
Cillian Murphy as J. Robert Oppenheimer
Emily Blunt as Katherine "Kitty" Oppenheimer
Matt Damon as Leslie Groves
Robert Downey Jr. as Lewis Strauss
Florence Pugh as Jean Tatlock
Cillian Murphy as J. Robert Oppenheimer
"Now I am become Death, the destroyer of worlds," are the words most famously quoted by J. Robert Oppenheimer, the man known as the 'father of the atomic bomb'. Oppenheimer is a complex man to discuss because the way in which he changed the world is truly too astounding to comprehend. He is the focus of the Oppenheimer movie and the subject of Nolan's darkest story to date.
Cillian Murphy first became a household name when he starred in one of the best zombie movies of all time, 28 Days Later. Since then, he's starred in a series of thriller movies including Cold Mountain, Red Eye, and Sunshine. He's also conquered the small screen, having starred in one of the best TV series, Peaky Blinders. He also played the DC villain Scarecrow in Batman Begins, where he began a long road to frequent collaboration with Christopher Nolan.
He would also appear in the Christopher Nolan movies Inception, The Dark Knight, and The Dark Knight Rises, and the harrowing war movie Dunkirk. Oppenheimer marks his first time as a leading man in Nolan's world. And what a leading role it is!
Rumors suggest that he's currently set to star in the long-awaited 28 Days Later sequel 28 Months Later, which is said to be in pre-production. (We'll believe it when we see it.)
Emily Blunt as Katherine "Kitty" Oppenheimer
Kitty Oppenheimer was a German American biologist and botanist, and was a member of the Communist Party of America. She was a pretty intriguing person in her own right and used to claim that her father was a prince and that her mother was related to Queen Victoria. (These have pretty much proven to be untrue claims.) She was married before she met Oppenheimer, with whom she began having an affair. Eventually, they married in 1940.
In the movie, she's played by Emily Blunt. True Blunt fans will remember her most for her seminal work as Emily in one of the best comedy movies, The Devil Wears Prada. ("I love my job, I love my job, I love my job…") But she's also conquered some other incredible genres. From taking on the legendary role of Mary Poppins in the live-action Disney sequel to basically inventing the push-up in the time travel movie Edge of Tomorrow, she's done it all. And what's more, she's done it brilliantly.
She'll almost definitely be returning to screens with the A Quiet Place 3 release date, where she proved herself to be a scream queen (or rather, quiet queen) in one of the best horror movie franchises of the past few years. She's also set to return in Jungle Cruise 2, which is currently in development.
Matt Damon as Leslie Groves
Leslie Groves will likely play a major role in the Oppenheimer movie since he was the army General who directed the Manhattan Project, the entire research project surrounding the development of the atomic bomb during WWII. Essentially, if Oppenheimer was the father of the atomic bomb, Groves was the mother. He ran the construction for the project and acquired the materials and intelligence needed for the opposing German nuclear energy project.
Matt Damon is one of our firm favorites here at TDF, and we have covered his filmography extensively in our list of the best Matt Damon movies. He may be most famously known for his work as Jason Bourne in some of the best spy movies ever made, but he's also proven his worth in many other projects. From his early days in Good Will Hunting, through his most recent Ben Affleck collaboration in the sports movie Air, he's been around for a long time now.
Oppenheimer isn't his first foray into the world of Nolan, since he also starred in one of the best science-fiction movies from the director (or, quite frankly, ever), Interstellar. You'll next see him in September this year when he appears in the new comedy movie from Ethan Coen, Drive-Away Dolls. He's also rumored to be starring in The King of Oil, a movie based on the true story of Marc Rich, a billionaire oil mogul.
Robert Downey Jr. as Lewis Strauss
Strauss was another integral figure that appears in the history of the Manhattan Project. Having worked as an assistant to Herbert Hoover after WWI, he would then go on to serve in the U.S. Navy reserve and was very much kept at bay when it came to the development of the bomb. Over the years, after he accumulated his wealth, Strauss would contribute tens of thousands of dollars to the development of atomic energy. Later, he would attest that he tried to prevent the use of the bomb, claiming that the war had already been won.
Robert Downey Jr. is most known for his turn in the MCU in some of the best superhero movies, playing Tony Stark/Iron Man. He could be attested to kickstarting the success of the Marvel Universe, since his early Iron Man movies were some of the first in the collective. Before this, he appeared in several quirky '80s movies, and would actually have a short-lived term as a Saturday Night Live cast member.
Although his tenure on the comedy series was small, he would then star in the likes of Kiss Kiss Bang Bang and Zodiac before he became a superhero. He also starred as Sherlock Holmes in the Guy Ritchie movies. For a long time, his workload has centered around the MCU, but now that he's free, you can expect to see him in a lot more, starting with Sherlock Holmes 3, which is currently in pre-production.
Florence Pugh as Jean Tatlock
Jean Tatlock was an American psychiatrist and physician. She was also a member of the U.S. Communist Party. In the movie, she'll play a major part as she had a romantic relationship with Oppenheimer, who she began seeing back when she was a graduate student at Stanford University. Because of her Communist status, she would be monitored by the FBI. Sadly, Tatlock suffered from clinical depression, and would eventually take her own life in 1944 at age 29.
In the movie, she's played by Florence Pugh. Only 27 years old, Pugh has accomplished great heights in her career so far. Her first major role would be in the comedy movie Fighting with My Family, where she played the real-life WWE star Saraya Knight. But her real rise to stardom came with Ari Aster's incredibly harrowing horror movie Midsommar. In the same year, she starred in Greta Gerwig's Little Women, a role which earned her an Academy Award nomination for Best Supporting Actress.
Since then, she's appeared in the MCU as Yelena Belova, Black Widow's sister, and the controversial Don't Worry Darling. She'll be reprising her MCU character in the upcoming Thunderbolts release date, and is joining the cast of Dune 2 as Princess Irulan Corrino.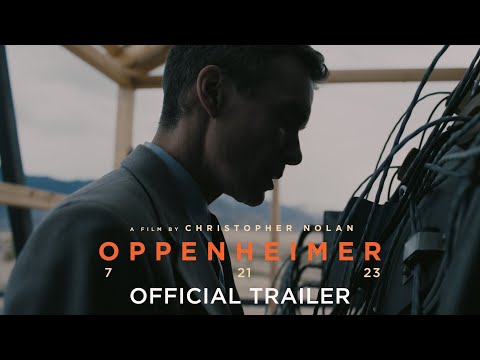 Everyone in the Oppenheimer cast:
Here's everyone in the Oppenheimer cast, including all the supporting actors and their characters:
Cillian Murphy as J. Robert Oppenheimer
Emily Blunt as Katherine "Kitty" Oppenheimer
Matt Damon as Leslie Groves
Robert Downey Jr. as Lewis Strauss
Florence Pugh as Jean Tatlock
Josh Hartnett as Ernest Lawrence
Casey Affleck as Boris Pash
Rami Malek as David Hill
Kenneth Branagh as Niels Bohr
Benny Safdie as Edward Teller
Dylan Arnold as Frank Oppenheimer
Gustaf Skarsgård as Hans Bethe
David Krumholtz as Isidor Isaac Rabi
Matthew Modine as Vannevar Bush
David Dastmalchian as William L. Borden
Tom Conti as Albert Einstein
Michael Angarano as Robert Serber
Jack Quaid as Richard Feynman
Josh Peck as Kenneth Bainbridge
Olivia Thirlby as Lilli Hornig
Dane DeHaan as Kenneth Nichols
Danny Deferrari as Enrico Fermi
Alden Ehrenreich as a Senate aide
Jefferson Hall as Haakon Chevalier
Jason Clarke as Roger Robb
James D'Arcy as Patrick Blackett
Tony Goldwyn as Gordon Gray
Devon Bostick as Seth Neddermeyer
Alex Wolff as Luis Walter Alvarez
Scott Grimes as Counsel
Josh Zuckerman as Giovanni Rossi Lomanitz
Matthias Schweighöfer as Werner Heisenberg
Christopher Denham as Klaus Fuchs
David Rysdahl as Donald Hornig
Guy Burnet as George Eltenton
Louise Lombard as Ruth Tolman
Harrison Gilbertson as Philip Morrison
Emma Dumont as Jackie Oppenheimer
Trond Fausa Aurvåg as George Kistiakowsky
Olli Haaskivi as Edward Condon
Gary Oldman as Harry S. Truman
John Gowans as Ward Evans
Kurt Koehler as Thomas A. Morgan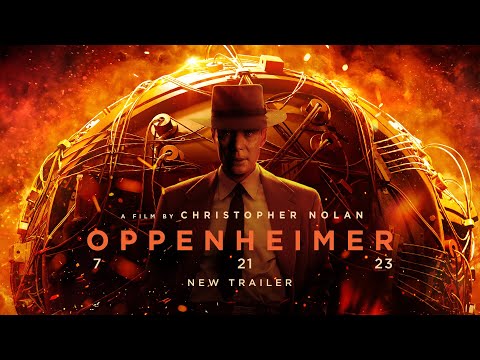 There you have it: everyone in the Oppenheimer cast. For more breakdowns on the talent in his year's best new movies, check out our guides to the Barbie cast and Mission Impossible cast.
We've also got answers to all your burning Oppenheimer questions, such as: 'Is Einstein in the Oppenheimer movie?' and 'Is Oppenheimer a black-and-white movie?' And for more on the filmography of those above, take a look at our lists of the best Emily Blunt movies. Don't miss our guides on the Wonka release date and Dune 2 release date, and you can also peruse our list of the best movies of all time to see how often Nolan appears.