What are the best Matt Damon movies? Damon has been working for decades and has no shortage of Hollywood credits behind his name, but we've gone through the bunch and picked out the most essential.
From Jason Bourne action movies to unhinged astronauts who have it out for Matthew McConaughey in science-fiction movies, Matt Damon's long career is diverse.
But when it comes to the best Matt Damon movies, we've narrowed it all down so you know what to press play on during your next movie night.
What are the best Matt Damon movies?
Good Will Hunting
Ocean's Eleven
The Departed
The Last Duel
Saving Private Ryan
Ford v Ferrari
The Bourne Identity
The Martian
Contagion
Interstellar

10. Good Will Hunting (1997)
Good Will Hunting, a drama movie about a genius working at MIT as a janitor, made Damon and his best friend Ben Affleck famous.
Co-starring Robin Williams, the movie won Damon and Affleck a Best Original Screenplay statue at the Oscars, practically unheard of for screenwriters their age. If you'd like to see where things really took off for Damon, this is it.
9. Ocean's Eleven (2001)
Steven Soderbergh's Ocean's 11 heist movie is packed with mega-stars. But George Clooney aside, the Ocean's franchise was kicked off here and Damon was around for it.
Revolving around Danny Ocean assembling a team to rob Las Vegas casinos, the first Ocean's movie revitalised its sub-genre.
Damon's role was Linus Caldwell, the son of a legendary con artist and a new addition to Danny's roster.
8. The Departed (2005)
Not long after Good Will Hunting, Damon landed a Martin Scorcese movie — a surefire way to let the world know you've made it.
The crime movie also stars Leonardo DiCaprio, and is about two rookie cops going undercover, one with the Irish mob in Boston, and the other in his own police department.
Damon was known for his ability to be a convincing leading man in action by 2006, and The Departed gave him a chance to flex some additional muscles due to its thriller movie levels.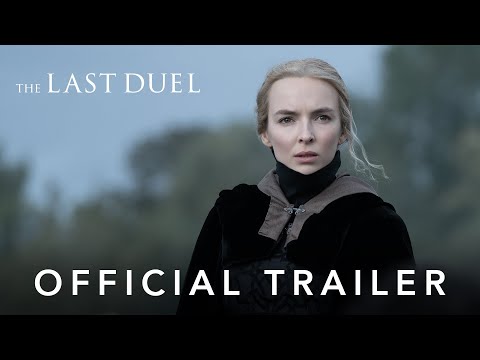 7. The Last Duel (2021)
The Last Duel by Alien director Ridley Scott may have been a box-office flop — not a good look for any actor — but the people who did see it praised its depiction of a brutally misogynistic 14th-century France and layered performances.
While we're sure a better marketing campaign and delivery would have made it a sweeter deal, this is one of those cases where the movie was worth more than the sum of its parts, Damon got to work with an iconic director and earned praise for his portrayal of a man seeking vengeance after his wife is assaulted.
6. Saving Private Ryan (1999)
Often called one of the best war movies, Steven Spielberg's Saving Private Ryan was one of Damon's first major roles — he was Private Ryan in the movie, who Tom Hanks' character searched for after his brothers were killed in World War II.
Damon also cemented his place in meme history in a VFX time-lapse shot that sees Ryan age on-screen, which has been GIF-d to high heaven.
5. Ford v Ferrari
One of the more recent entries on this list, Ford v Ferrari from new Indiana Jones director James Mangold is a quintessential 'dad movie'.
Honing in on the Nascar rivalry between Ford and Ferrari, the sports movie covers the events of Le Mans 66, in which Ken Miles raced for Ford. Damon's role was Carroll Shelby, an automotive designer who sought to build a racecar able to compete with the prancing horse.
4. The Bourne Identity (2002)
The movies that made Damon an action hero, The Jason Bourne movies started out with spy movie The Bourne Identity — an action thriller about CIA conspiracies and amnesia.
The film's European influences in its cinematography and story make it stand out from a slew of early 2000s movies, and the first three in the franchise are top quality.
3. The Martian
Scott and Damon's first collaboration, The Martian, is a showcase for Damon's versatility — the space movie demanded comedy and laborious emotional scenes where Damon had to have the mindset of a man stranded alone on Mars.
The Martian's more commercial stylings may throw off some Scott fans familiar with his early work like Blade Runner, but the movie knows what it is and wants those highs and lows of feel-good movies.
The weight of most of the screentime rests squarely on Damon's shoulders, and he did a stand-up job.
2. Contagion
A project we're glad didn't release during Covid-19, Contagion is Soderbergh's pandemic tale of panic, governmental failure, and scientists racing against the clock.
With innovative boots-on-the-ground visuals, an ensemble cast of characters cut across the movie's intersecting timelines, and a real sense of panic and severity, this may be the best of the bunch when it comes to infection stories that don't make it all the way to turning into zombie movies.
Damon is one of the most prominent Contagion cast members, starring as a father trying to protect his daughter after his wife is the first to die in an outbreak.
1. Interstellar
Damon's screen time in the space and time travel movie Interstellar is short but sweet. His impact in his small role changes the entire trajectory of the movie and is completely unexpected.
Typically the good guy, director Christopher Nolan seems to use that audience assumption to manipulate viewers into a sense of safety. But as Damon's role unravels and his character becomes more sinister with every passing line of dialogue, it's clear he's more than capable of villainy.
Those are the best Matt Damon movies, but why not check out the best movies of all time, the best Steven Spielberg movies, or how to watch Air, where we'll see Affleck direct his buddy in the new movie.