When is the Wonka release date? Listen, when it was announced, we were all sceptical about Wonka. After all, a Willy Wonka and the Chocolate factory prequel sounds like just the sort of creatively bankrupt idea that you'd see in a comedy movie about how there are no original ideas anymore.
Then they announced that Timothée Chalamet was going to star in Wonka, and we all nodded slightly. I mean, if you were going to choose anyone to play a young Willy Wonka, Chalamet is a great choice. Still, we weren't entirely convinced; after all, the original family movie is a classic. Then they announced it was a musical, and the team behind the modern masterpiece (and one of the best movies ever) Paddington were working on it.
In the words of Leonardo DiCaprio in Django Unchained, "You had my attention. Now you have my curiosity." We needed to know more, so we went digging to see what we could find out about this particular Dahl adaptation. So here's everything we know about the upcoming Wonka release date.
What is the Wonka release date?
The new Wonka movie will be released on December 15, 2023. The film was initially scheduled for a March release, but Warner Bros decided to reshuffle a lot of its 2022/2023 slate.
The film is still filming in the UK at the time of writing, though, and Covid-19 restrictions have, for the most part, been completely lifted. That means the film is more than likely to meet its new release date.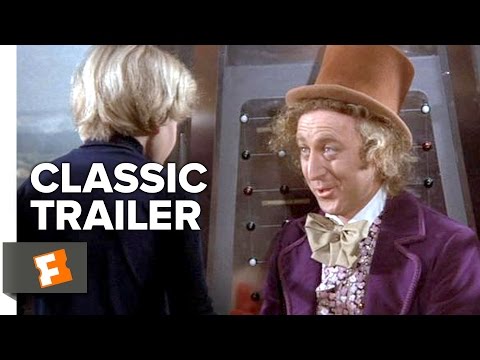 Does Wonka have a trailer?
Unfortunately, no Wonka doesn't have a trailer yet, so you'll have to wait if you are desperate to see Chalamet in a top hat. What's that you need something to whet your appetite?
Well, OK, then we've dug up a video of Chalamet singing to tide you over while we wait for the main course.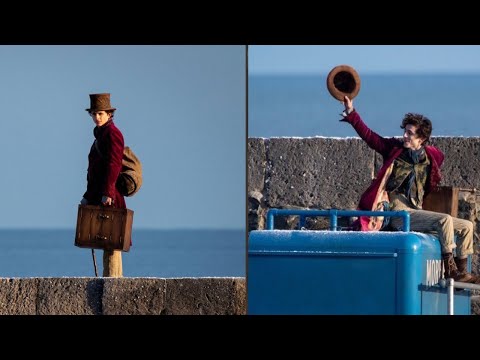 If we were to hazard a guess of when we might get our first look at Wonka footage, it'd be Autumn 2022 at the earliest.
Who is in the Wonka cast?
A more straightforward question would be, who's not in Wonka? Seriously there are no Bounty bars in this particular selection box of actors. For a start, Timothee Chalamet is playing the titular character.
Oompa land! Best adventure movies
Beyond the Dune star (looking like Gonzo from The Muppets Christmas Carol), we don't quite know who the rest of the cast are playing. With the talent being lined up for this family movie, though, we're not too worried about the lack of info.
Timothée Chalamet – Young Willy Wonka
Keegan-Michael Key
Sally Hawkins
Rowan Atkinson
Olivia Colman
Jim Carter
Mathew Baynton
Tom Davis
Simon Farnaby
Rich Fulcher
Kobna Holdbrook-Smith
Paterson Joseph
Matt Lucas
Colin O'Brien
Natasha Rothwell
Rakhee Thakrar
Murray McArthur
Tracy Ifeachor
Paddington director Paul King will be leading things behind the camera using a script he co-wrote with Farnaby. Basically, we're in very good hands.
What might happen in the Wonka plot?
Wonka is a musical prequel to Roald Dahl's 1964 book Charlie and the Chocolate Factory. Exact plot details are being kept under wraps (like any good candy) at the moment, but we know the film will follow a young Wonka before he sets up his incredible chocolate factory.
We also know the film will be establishing its own continuity, ignoring the events established by Tim Burton and Johnny Depp's version of the film. So don't expect Willy's dad to be a dentist in this one.
Pure imagination! The best kids movies
Were we to hazard a guess, we'd say Wonka will cover Willy falling in love with chocolate, discovering the Oompa Loompas (let's hope they update them a bit), and setting up his chocolate factory. Presumably, they'll be an antagonist of some sort? Maybe Atkinson will play his candy rival Slugworth?
Wonka star Natasha Rothwell did recently share that she hopes the film will spread some goodness around. "I can't give away anything," she told Screenrant. "I feel like I signed everything away to do it. But I had so much fun. I literally got back a few weeks ago from shooting in London."
Scrumptious! Best horror movies
"I was there for five months, and I just think audiences are going to enjoy it," she continued. "I think I'm drawn to stories, especially post the height and peak of the pandemic that spread goodness and love, and I think that's at the heart of both Sonic and of Wonka."
Anyway, as soon as we have more info for you, we'll get this article updated. If you want to know more about upcoming movies, check out our guide on the MCU's next film Ant-Man 3. For all you film fans we've got a guide on all the new movies coming in 2023, and you can broaden your horizons with our picks for the best movies of all time.