How much did Netflix's One Piece cost to make? One Piece takes place on the high seas, and examines the life of wannabe pirates. So it's apt, then, that we can't stop wondering just how much treasure it took for Netflix to bring it all to life.
One Piece is now both one of the best anime around and one of the best Netflix series of 2023. For fans, it was a worry whether the live-action telling could prove worthy of the best One Piece characters. But we loved it (as you can tell from our One Piece review!), and want to know everything we can about the series.
Starting with: How much did Netflix's One Piece cost to make? With the expansive world-building and creative visuals, it probably cost a fair few doubloons for the streaming service. Read on to find out just how much it all took.
How much did Netflix's One Piece cost to make?
The budget for each episode of Netflix's One Piece series is reportedly around $18 million, making it an eye-watering $144 million for all eight episodes.
This makes it one of the most expensive productions made by Netflix. If we compare it to some of the biggest and best TV series on the platform, it becomes clear just how much money they've poured into this. For example, The Witcher cost $10 million per episode, while The Crown has a budget of $13 million per episode.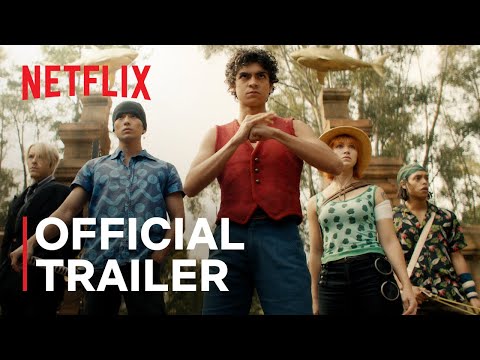 This makes One Piece second only to Stranger Things, which reportedly had a budget of $30 million for season 4. That's quite a financial leap between the Straw Hats and The Party.
We've got plenty of guides surrounding the newest adventure of Monkey D. Luffy, so be sure and check out our explainers to the One Piece live-action cast, the potential One Piece live-action season 2, as well as the Devil Fruit users, Bogard, and Captain Morgan.
For more anime, check out our lists of the best anime movies, all the new anime to come, and the best romance anime to watch now. We've also got breakdowns of everything new on Netflix, the Baki Hanma season 3 release date, and the Kengan Ashura season 3 release date.