What new anime is coming in May 2023? In the age of streaming and on-demand platforms it can be difficult to keep up with all the great shows and movies that come out, there's just so much to choose from.
Netflix alone is bringing a plethora of great productions to a global audience, providing anime series and anime movies from some of the finest studios in Japan. Then there's Crunchyroll, whose simulcasts mean there's no wait time between our favourite anime characters appearing in Japan and showing up on our screens.
Speaking of, it's all about Netflix anime this month, since the Japanese release calendar tends to take May and June off. Two great sci-fi series are coming, and one of the best science fiction movies of the year. Our guide to all the new anime means you don't need to worry about missing any highlights, so read on for what's worth checking out.
What are the new anime series in May 2023?
Ultraman season 3
Yakitori: Soldiers of Misfortune
Ultraman season 3 – May 11, 2023 (Netflix)
Netflix's Ultraman sequel concludes with a blow-out battle to save mankind. Is there any other way for this to end? The hero himself is joined by five allies – Seven, Ace, Jack, Zoffy, and Taro – against otherworldly invaders, and it's going to be fun.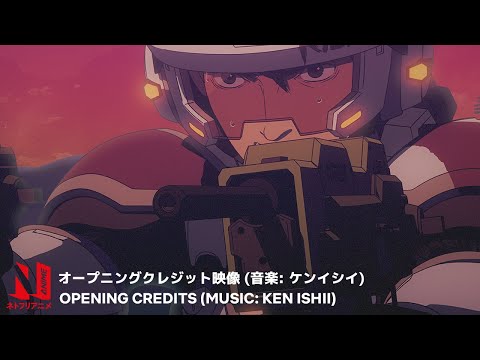 Yakitori: Soldiers of Misfortune – May 18, 2023 (Netflix)
A young man, Akira, joins an army unit notorious for low survival rates as a way of escaping his wartorn home. The Yakitori get missions nobody else wants, in an age when different allies are constantly feuding, but Akira will figure out a way to survive – he has to.
What are the new anime movies in May 2023?
Shin Kamen Rider – May 31
Not strictly an anime movie, Shin Kamen Rider is still notable because it's another blockbuster from Evangelion creator Hideaki Anno. Given Shin Godzilla and Shin Ultraman, this will be another wild, over-the-top production that makes ample use of anime and tokusatsu history and tropes.
That's all the new anime coming for April 2023. Check back for more on what you can expect in the coming year. In the meantime, take a look at our guides to the Pokémon movies, the Studio Ghibli movies, and the best horror anime.