Who is Bogard in One Piece? Netflix's new One Piece live-action series has introduced us to some pretty iconic characters, but many newbies may be wondering who is the calm figure of the Marine Headquarters.
One Piece is one of the best anime series of all time, with tons of iconic figures venturing across the high seas. With Netflix's new One Piece live-action series, we also get a fresh look at some of the best One Piece characters of all time, be they the Devil Fruit users, tyrannical Fish-Men or Berry-obsessed bounty hunters. Still, some figures stand out, and One Piece newbies are curious about the fedora-wearing Marine we met in the new show's first season.
Here is our guide explaining who Bogard is in One Piece and how his portrayal in the recent Netflix series may give us a brand new look at the character in the future – away from the One Piece anime and manga. Warning, very minor spoilers ahead!
Who is Bogard in One Piece?
Bogard is part of the Marines and is the right-hand man of Vice Admiral Monkey D Garp. In Netflix's new live-action series, we see that he is loyal to a fault and goes on to supervise Koby and Helmeppop at the Marine Headquarters.
The famous anime character is played by Armand Aucamp in the One Piece live-action cast. And while he is a relatively small character in the One Piece story, he is by far also one of the coolest.
Bogard is a skilled swordsman, and when Captain Morgan tries to confront Garp, he immediately reaches for his weapon – showing that he is always battle-ready. In the anime series, we've also seen him cut up Koby's guns into small pieces in just a few seconds. So don't underestimate Bogard.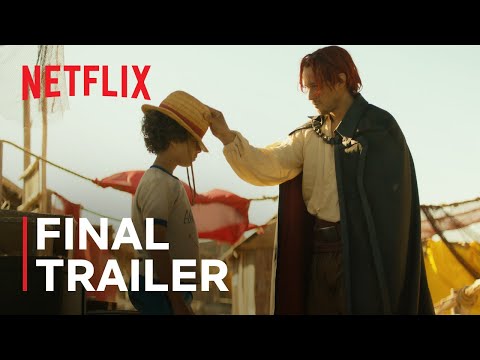 Unlike the One Piece anime, if Netflix does give us One Piece season 2 of its live-action series, Bogard will likely have more of a role to play. Although the new show has been sticking closely to the One Piece manga's story, tweaks have been made, and we bet Luffy, and Garp will have more interactions in the future – with Bogard by the marine's side.
So, fingers crossed that another chapter gets the green light over at Netflix so we can see an all-new take of Bogard in the future. In the meantime, fans can see the anime character again by watching all of One Piece in order. And if you are worried about going through the 1000 episodes of the hit show, don't worry; we've got a handy guide on all the One Piece filler episodes you can skip too.
Netflix's One Piece live-action series is now streaming. For more information, you can read our One Piece live-action review, and check out our guide breaking down the World Government and the Grand Line. We also have guides to everything new on Netflix this month and the best TV series of all time.