Who is Captain Morgan in Netflix's live-action One Piece? This article contains minor spoilers for One Piece.
If you love sailing the seas, adventures, and dueling with fearsome pirates, you're probably loving the live-action One Piece series, which has just debuted on Netflix. With Iñaki Godoy at the helm of the One Piece live-action cast as Monkey D. Luffy, the series is an adaptation of the manga and follows in the footsteps of one of the best anime series of all time.
As Luffy and the Straw Hats hop aboard their ship and begin their quest, they meet some fearsome anime villains brought into live-action and have already stumbled across a handful of the best One Piece characters ever, including Captain Morgan. For a deep-dive on the character, here's everything you need to know about Captain Morgan in Netflix's One Piece and the anime.
Captain Morgan in One Piece live-action explained
Captain Morgan is one of the main villains in One Piece season 1, played by South African actor Langley Kirkwood.
He is a captain in the World Government's Navy, which technically makes him sound like a good guy. But, that assumption is wrong: Captain Morgan is corrupt, and evil, and completely self-obsessed, and he's in charge of Shells Town.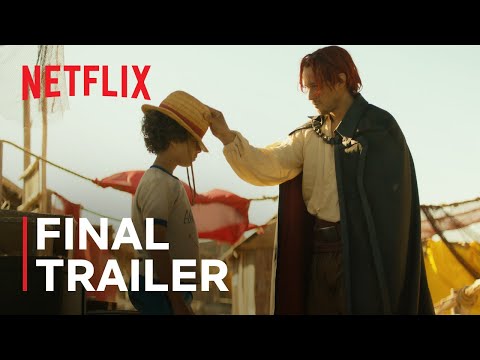 Audiences will meet Captain "Axe-Hand" in the first episodes of Netflix's One Piece as he imprisons Roronoa Zoro. This sets Captain Morgan on a collision course with Luffy, as Luffy wants to free Zoro and recruit him to join the Straw Hat pirates.
As the mission to free Zoro escalates, Luffy and Morgan fight hand-to-hand. It's pretty even, but the rubbery pirate does manage to defeat Captain Morgan (and his son Helmeppo), who is then stripped of his title.
Captain Morgan in One Piece anime explained
Captain "Axe-Hand" Morgan is one of the major antagonists in the early stages of the anime's East Blue saga, battling Luffy and co. during the Romance Dawn Arc.
Like in the Netflix live-action, after being defeated by Luffy he is stripped of his titles, and he is imprisoned in the World Government marine base he once controlled.
The primary difference between the two versions of Captain Morgan is that in the anime, he looks way cooler; let's be honest. Look at that axe and metal jaw!
That's all you need to know about Captain Morgan in One Piece. For more sea-faring fun, you can check all our other guides, including an explainer on Devil Fruit, why Devil Fruit users can't swim, and The Grand Line.
If that's not enough, be sure to read our One Piece review, and guide to the One Piece ending explained. Or, see what else is new on Netflix this month.