What are the Mission Impossible movies in order? Ethan Hunt is back, and he's decided to rappel from ceilings yet again, of course. With him comes his trusted crew of elite spies, ready to work together to save the world from evil organizations. (And looking damn cool doing it, too.)
Mission Impossible 7 is now here, so you'll either be still reeling from one of the coolest new movies of the year or preparing to join the Mission Impossible cast very soon. With that in mind, now's the perfect time to get your Mission Impossible marathon in line to celebrate some of the best action movies of recent years.
But in the world of MCU movies and Star Trek series, some viewers might anticipate a prequel or time jump here or there. Thankfully, Tom Cruise likes to keep things beautifully simple, so release order is best. (No time jumping in this franchise!) Your mission, should you chose to accept it, is to watch the Mission: Impossible movies in order.
Here are the Mission Impossible movies in order:
Mission: Impossible (1996)
Mission: Impossible 2 (2000)
Mission: Impossible 3 (2006)
Mission: Impossible – Ghost Protocol (2011)
Mission: Impossible – Rogue Nation (2015)
Mission: Impossible – Fallout (2018)
Mission: Impossible – Dead Reckoning Part One (2023)
Mission: Impossible (1996)
Where to watch: Paramount Plus, Prime Video, and Apple
The first Mission: Impossible story kick-started a new wave of the best spy movies. And boy, aren't we glad it did! At this point in time, Tom Cruise was already a star after being in the likes of Top Gun and one of Rob Reiner's best drama movies, A Few Good Men. But Mission: Impossible saw him firmly cement himself as an action hero, and kept him in that spot for decades to come.
In this first adventure, Hunt is accused of killing his entire IMF team, and must find out who set him up. It's your classic 'spy on the run' tale, and is probably one of the calmer installments of the MI movies you're ever going to get.
Mission: Impossible II (2000)
Where to watch: Paramount Plus, Prime Video, and Apple
Most people don't have great things to say about the sequel to one of the best '90s movies. But nonetheless, it's still part of the franchise we love, so it has to be included.
Set three years after the original movie, MI:2 sees Ethan Hunt recruited by IMF to locate a dangerous chemical weapon known as 'Chimera' from a disgraced IMF agent. This film is somewhat critical to the rest of the franchise, because it introduces the criminal organization that Hunt would come to face time and time again in his career: The Syndicate.
Mission: Impossible III (2006)
Where to watch: Paramount Plus, Prime Video, and Apple
If Mission: Impossible 3 gave us anything, it just so happened to be one of the best movie villains of all time in Philip Seymour Hoffman's Owen Davian.
Taking place three years after MI:2, this movie finds Ethan Hunt post-retirement. Instead of kicking ass and taking names, he's now teaching IMF recruits following the death of his girlfriend Nyah. It's not all doom and gloom for Hunt, since he's engaged to Julia, who we would come to know across the rest of the MI movies.
But Hunt isn't settling down for long, since he's soon recruited for a rescue mission to retrieve another agent, and goes head-to-head against Davian himself. Thankfully, he's got the help of a future MI star, Simon Pegg's Benji Dunn, to help him.
Mission: Impossible – Ghost Protocol (2011)
Where to watch: Paramount Plus, Prime Video, and Apple
Ghost Protocol is when things really kicked into high gear, propelling the franchise into what it is today. Dramatic stunts and insane set pieces were the name of the game. (You'll probably remember this as the movie in which Tom Cruise climbed the Burj Khalifa.)
Much like the first movie, Ethan Hunt finds himself framed for a crime he didn't commit, and must go on the run with his team without the help of IMF in order to clear their name. A terrifying sandstorm chase and a high-rise finale mark Ghost Protocol as one of the most exciting movies in the series. It's also widely known for having brought Jeremy Renner into the fold, since he was slated to be Cruise's replacement in the franchise. Clearly, that didn't pan out.
Mission: Impossible – Rogue Nation (2015)
Where to watch: Paramount Plus, Prime Video, and Apple
Hunt once again goes head-to-head with the dastardly criminal organization known as The Syndicate. However, things aren't helped by the fact that IMF has now been disbanded, meaning that Hunt and his team are out on their own.
As usual, Rogue Nation contains some spine-tingling stunts fronted by Cruise himself. Unbelievable opera house fights, tight-cornered car chases, and a truly insane airplane sequence makes Rogue Nation one of the best ways you can spend an evening.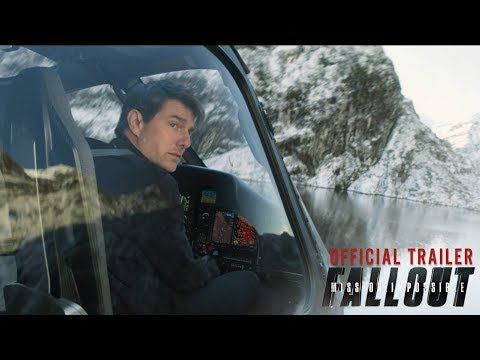 Mission: Impossible – Fallout (2018)
Where to watch: Paramount Plus, Prime Video, and Apple
Before we can even think about dissecting Fallout, just stop what you're doing and watch the trailer. Then come back and tell us that this isn't the coolest-looking movie you've ever seen. In fact, the trailer for this movie was one of the big talking points of 2018, mostly due to Henry Cavill's signature arm reload. We think this trailer is the best Mission Impossible movie, full stop.
Thankfully, the movie itself lived up to the hype, delivering on all the punch that the trailer promised. Angela Bassett does her thing, Tom Cruise jumps out of a plane, and he and Cavill work together in one of the greatest fight sequences of all time. Need we say more?
Mission: Impossible – Dead Reckoning Part One
Where to watch: In theaters now
This new movie serves as one of the most exciting and jam-packed action flicks of 2023 so far. Ethan Hunt is back and raring to go rogue yet again as he finds himself caught up in a global race for control over a mysterious algorithm known as 'The Entity'.
Old enemies and government officials are after Ethan and his team as they try by any means necessary to stop the wrong people from getting their hands on The Entity. Motorcycle jumps that'll make your skin crawl and runaway train chases are all part of the appeal in this first half, and sets an alluring promise of what's to come with Part Two. (See our Mission Impossible 7 review for our full thoughts!)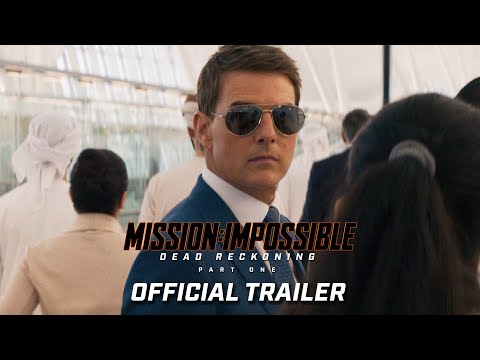 Upcoming Mission Impossible movies:
Mission: Impossible – Dead Reckoning Part Two (June 28, 2024)
Well, that's all the Mission: Impossible movies! Fasten your seat belts and enjoy the ride, because there's still plenty more gas in the tank for this franchise. Keep up with the franchise so far with our free trial of Paramount Plus…
And, for more information on Part Two, be sure and get to know our guide on the Mission Impossible 8 release date as well as the Mission Impossible 7 ending explained.
We've also delved into the time Tom Cruise took the Mission Impossible cast shark diving, obviously. Meanwhile, read our Pom Klementieff and Vanessa Kirby interview, our Cary Elwes interview, and our Hayley Atwell interview for more Mission than you could ever possibly want.
If you're keen to know more about the best movies still to come in 2023, check our our guides to the Dune 2 release date and The Marvels release date. We've also got the best thriller movies of all time, for more nail-biting tension.