There's not much to be said about Cary Elwes' character in Mission Impossible – Dead Reckoning Part One, mostly because to do so would be to spoil a major story point.
While he only appears in two sequences in the Mission Impossible movie's entirety, Elwes establishes himself as the man with an instant grudge against the IMF. And rightly so — when he spells out the purpose of the 'organization', it neatly highlights the absurdity of the group itself.
But this absurdity has kept a franchise afloat since 1996, and has done so with increasing gusto and flare. Elwes, unlike his on-screen counterpart, has always been a fan. And equally, Elwes himself has always been the subject of fandom. He's starred in one of the best movies of all time with The Princess Bride, setting impossible standards for romance everywhere, and taking full ownership of the words "As you wish".
On top of this, he played the lead role in Saw, kicking off one of the most prolific horror movie franchises of all time, and appeared in one of the biggest TV series of the decade in Stranger Things. (And that's not even mentioning his comedic chops in the likes of Liar Liar and Robin Hood: Men In Tights.)
But now, he's stepping into Ethan Hunt's world, and in turn, Tom Cruise's too. It was clear, when The Digital Fix sat down with Elwes to talk about the new Mission Impossible movie, that he was always up for the challenge.
The Digital Fix: It's such a pleasure to meet you. The Princess Bride is one of my favorite films.
Cary Elwes: Oh, thank you!
You're playing what I like to think of as 'The Man in the Suit' in the Mission Impossible movies…
(Laughs) That's great, okay.
Was it a relief for you to find out that you were going to be in a Mission Impossible movie but you didn't need to risk your life to do it?
I was thrilled just to get the call, frankly, because I've been a fan of this franchise from the very first one. I was a fan of the TV series. My wife says, "I think you manifested it. You spend so much time in front of the TV and in movie theaters watching this that eventually it was going to come true." So yeah, it's a dream for me.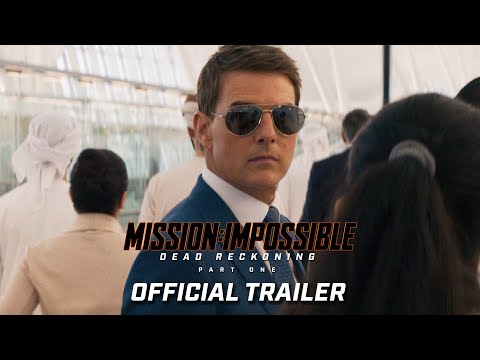 Do you have a favorite Mission Impossible, apart from the one you're in?
It's hard to say. They're all so great, you know? That's the thing about Tom, he's always raising the bar with each one. He never fails to accomplish that. With this one, I think he's topped them all. I mean, I don't want to diminish the others, but this one, I think, is the greatest action movie I've ever seen.
The character you're playing [Denlinger, Director of National Intelligence] he's one of those that's a little bit anti-IMF, right? Is that something you found appealing when you were reading the script, that he was one of those guys who's maybe not so on board with the idea?
I was so happy that Chris was really involved with me, in terms of developing the character. He's a director that really wants to work with his actors carefully, so I was very fortunate. We had a phone call, and when we met, he was very collaborative with me. So I got to really help find layers with him for this character. And he's just so fun to play.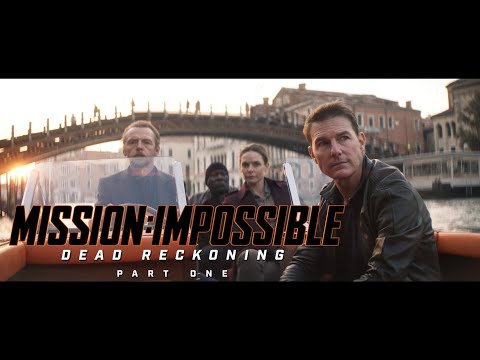 One of the early moments you're in has the makings of a classic Mission Impossible scene. It's got all those elements. What was it like working with Tom in that opening?
Working with Tom again after thirty-some-odd years was just a thrill for me because I had such a joy working with him on Days of Thunder. I'm always learning from him. I told him that, I said, "I'm always learning from you." I used to go watch him work when I wasn't working myself, and he's a wonderful guy. He's a great actor, an insanely talented stuntman, too. He's a wonderful producer, and he loves movies. He taught me a lot about how to craft a character and how to craft a movie. He's just…an incredible movie star. You look at the work he's done, it's not arbitrary. He's always raising the bar for himself, always constantly higher and higher each time. And he always manages to accomplish it. I'm in awe of him. I'm like, "Man, you're top cat. You are."
He's the master.
He's the master!
You can read our Mission Impossible 7 review to find out what we thought of the new movie. Don't miss our interviews with fellow stars Hayley Atwell, and Pom Klementieff and Vanessa Kirby. You can also stream the rest of the Mission Impossible movies on Paramount Plus, and check out everything that's new on Paramount Plus this month.)
You can also get to know the rest of the Mission Impossible cast, and check out our list of the best spy movies and best action movies.