Marking the first of a major summer onslaught of much-anticipated movies, Mission Impossible – Dead Reckoning Part One sees the return of the fictional spy Ethan Hunt and his loyal band of IMF agents.
With the new Mission Impossible movie comes some fresh faces, including that of Hayley Atwell. From live-action Disney remakes to her own Marvel series, Atwell has been around for a while. Now, she steps into the shoes of Grace, a thief who gets roped into the latest and greatest of MI misadventures when she steals the wrong thing at the wrong time.
Between her tenure in the MCU and her debut in the Mission Impossible movies, Atwell has surely become something of an action movie expert. But joining the ranks of an already established cast that has been breaking the barrier of big movie spectacles for decades now is something of a big deal, and when we asked her how it felt being brought into the MI universe, she revealed that she'd been brought on for her work in rather the opposite genre.
"Well, Chris McQuarrie came to see me in a play ten years ago — not action — a beautiful literary piece written by Alexi Kaye Campbell called The Pride," she explains. "And he met me afterward and said, 'I want to work with you. I want that thing that you can do on stage. I want to bottle it and put it into a character, I just don't know what that is.' I was like, 'That's amazing.' I knew him from his work as a writer and The Usual Suspects."
"So when he brought me in for the screen test for this, he was there, obviously, with Tom Cruise. And they said, 'We're looking for an actor that we want to work with that wants to work in this kind of environment.' They were totally transparent about what filming a Mission Impossible was like, as much as you can be prepared for it. And then they said, 'Once we've found the person that we feel has the right match and chemistry, we will then collaborate and discover what the character is as we go along.' So the three of us created this character in real time."
The collaboration between the trio ended up easing Atwell into the demanding nature of the franchise quite neatly, and meant that by the time filming rolled around, she was already good to go.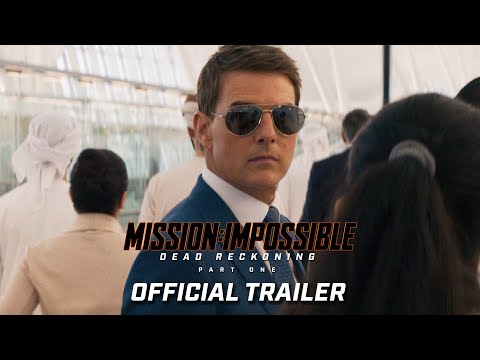 "Even from the audition, we were already in work mode, we were already working out," she says. "We were already having the conversation. By the time I came on set and had five months of training, they really demystified the process for me. I felt like I'd already joined something that felt like a well-oiled machine. There wasn't an overwhelming sense of intimidation, because I'd already invested so much in my own work and experience into it."
In having the opportunity to have so much input in the character of Grace, one of the most satisfying results was that Atwell was able to create a person with a rich background, a far cry from some of the usual supporting Mission Impossible characters that often come and go.
Her biggest contribution to Grace? A well-developed history that allowed Atwell to understand and explore her behaviors. For Atwell, the 'why' of it all greatly comes into play.
"That her rich emotional inner life is an instinctive one," she replies when we asked what her biggest input was. "There was an understanding that she would be an outsider. That she would be an agent of chaos, that she would accidentally create carnage wherever she went but didn't intend to. And I was like, 'Okay, if she's not intending to, then why is she like that?'"
For Atwell, trying to find motive and an emotional understanding of her character meant creating a backstory that went as far back as Grace's childhood. Although the movie itself doesn't spend quite so much time (if any) looking into Grace's past, this inner knowledge gave Atwell something to anchor onto.
"I wanted to create my own understanding of the psychological profile of why she does what she does so it feels layered and it feels like it comes from an emotionally impulsive place that's been formed in early childhood," she explains. "I was like, 'Well, if she's like this in this world, and thinking on her feet and is an opportunist and a pickpocket, and she's used to adapting and disappearing…that to me says: survival."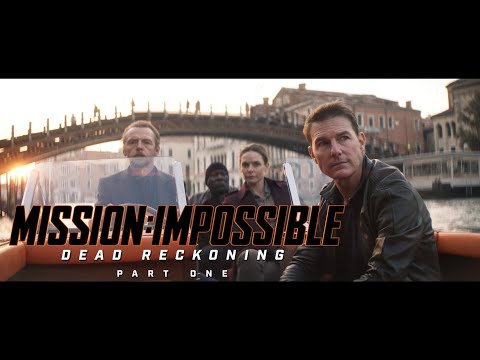 "That says to me that if she's a lone wolf, that's because at some point she has felt that it's unsafe to trust people, whether that be her parents or painful past experiences, or that her own power has meant that she has inadvertently betrayed other people. And therefore it's safer not to engage with them on a personal level."
This imagining meant that Atwell could bring some emotional levity to even the most outrageous action sequences, particularly during the movie's climactic finale.
"Therein for me lay quite an emotional well that I would try and offer in some moments. Like the moment where she has an emotional breakdown on the train, that was improvised," she reveals. "That came out of nowhere."
"For [Ethan] to actually have shown up for her, having promised that he would and then actually delivered at a time when she most needed someone, and then he goes, 'Are you okay?' Someone actually cares if she's okay, despite all the carnage she's created, and someone's actually shown up for her. It was a tenderness and I wanted to make sure it was present."
Take a look at our Mission Impossible 7 review to see what we thought of the newest installment. For more from the Dead Reckoning – Part One cast, check out our interviews with Cary Elwes and Pom Klementieff and Vanessa Kirby. You can also get a better look at the entire Mission Impossible cast, as well as our list of all the best spy movies.
Don't forget about our list of the best movies of all time, as well as all the other new movies coming out this year.