2018 was a happy time. It was a simple time. We were about to be blessed with one of the greatest Mission Impossible movies of the bunch. And with it came one of the biggest achievements in trailer creation.
Nobody has done more for action movies than Tom Cruise. In another equally important sense, nothing has done more for Imagine Dragons than the Mission: Impossible – Fallout trailer.
There are some trailers that require a build up of anticipation. For example, most MCU fans had the likes of the Endgame and Spider-Man: No Way Home trailers on their minds constantly before they actually arrived. But flashback to February 2018: Paramount quietly dropped the trailer for Fallout on their YouTube channel, and the world changed.
Like a ripple in the ocean that evolves into a tsunami, the Fallout trailer would go on to become one of the most revered teasers in cinematic history. And with good reason.
At the time of writing, the Fallout trailer boasts an unbelievable 41.7 million views. A quarter of those are probably me. Like many others, I make a point of revisiting the Fallout trailer often. Why? Because it brings joy. Because it's a reminder that in a world where some of the worst movies of all time are shoved down our throats in relentless marketing campaigns, something beautiful can come in the form of a simple, well-edited trailer.
In short, the Fallout trailer became a sensation. Ask anyone what their favorite trailers are, and many of them are sure to mention this piece of art. In fact, get a group of feverishly enthusiastic film students in a room, yell the word "trailer!" and count how many seconds until Fallout is mentioned.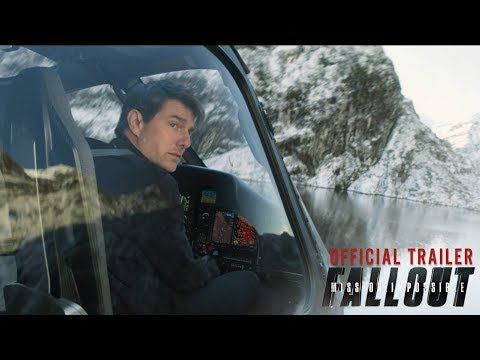 It's hard to break down all the elements that make this trailer such an incredible piece of work, but we're sure as hell trying. Because when you witness something spectacular, you're often driven by the desire for an explanation. For reason. For understanding.
When you hit play on the Fallout trailer, right off the bat it becomes evident that this ain't your mama's Mission: Impossible movie. No, there's something much darker at work here. Something much more serious. Whether it's Sean Harris' smoky voice hinting at the ominous undertone, or the soft piano chords accompanying the, quite frankly, stunning visuals, everything strikes perfectly.
And then… magic. When the opening twang of 'Friction' starts to blast your speakers/headphones/brain, there's no turning back. It's not the first time that Imagine Dragons have had their music showcased in a trailer. The Perks of Being a Wallflower, The Host, and Murder on the Orient Express are just a few others.
Quite frankly, we've yet to come across a trailer that hasn't been improved by having an Imagine Dragons song in it, which is weird, because they're also not really listenable in any other context. Tom Cruise was put on this earth to defy the rules of gravity, and Imagine Dragons were put on this earth to provide some killer trailer music.
But enough about the music, because there's so much more here. So many moments that I want injected straight into my bloodstream so they can be part of me forever. The click of Angela Bassett's heels against the ground timed with the beat. Cruise gunning it through the streets of Paris on a motorcycle and subsequently being knocked off, flying towards the camera lens. Ethan Hunt holding his fingers to his ear in the same way we like to readjust our Bluetooth headphones, just to feel like a spy ourselves. (But he's legit!)
A dissertation could be written on the sole subject of Henry Cavill's arm reload, so we'll try and be concise as to why this changed the course of human history. In short, Cavill managed to nail the incredible feat of providing society with a succinct and perfect example of peak human form. The fight scene from which it's pulled is spectacular in its own right, but the image truly soars within the trailer, acting as delightful punctuation. (Or… punch-uation.)
The cherry on top of the trailer cake may just be when the iconic Mission Impossible theme song begins to integrate itself into the Imagine Dragons song. This is what it must have felt like in Ratatouille when the rats ate grapes and cheese together.
Fallout also achieves the bizarre task of making a trailer quotable. Sure, the same lines of dialogue also appear in the movie itself, but when someone in my household complains about having already cleaned the dishes and I tell them, attempting Angela Bassett's luscious tone, "That's…the job," I think only of the trailer. Or when a friend gets slightly too drunk and one of us references, "The fallout…of all your good intentions," it's not the feature-length film that's coming into our heads.
And on top of all this, the Fallout trailer also manages to remain a little bit mysterious. It maintains the tease. It comes to a close with one of the most shocking moments that sees Ethan in a helicopter plummeting towards an oncoming truck…a scene which we never got in the final product. (This would wind up as a deleted scene, but the fact that it acts as the climax for the trailer means it serves to this day as a beautiful mirage-like entity.)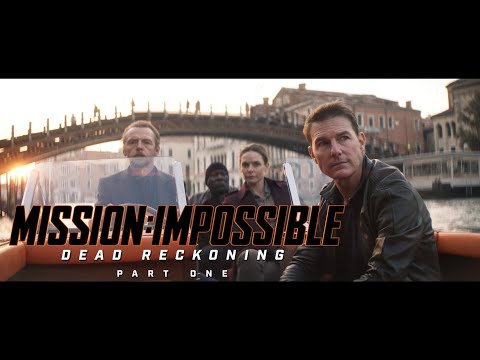 Quite frankly, the reason that the Fallout trailer is the best Mission Impossible movie is because it gives us all the things we love most about Mission Impossible in a 2 minutes and 32 seconds long video. We adore watching the features just the same, but there's something so undeniably impressive about matching — no, surpassing — the level of sheer adrenaline and breathlessness in a shortened trailer format.
So while it's essential that you get yourself to the theater for the freshly arrived Mission Impossible 7 release date, remember to pay tribute to the best of the franchise by pulling up the trailer on a big screen and enjoying what is, we think, the biggest achievement in the action movie genre this side of the millennium.
For everything you need to know about one of this summer's best new movies, check out our guides on the Mission Impossible 7 ending explained, The Entity, and the Mission Impossible 8 release date. You can also find out what we thought with our Mission Impossible 7 review.