What is the IMF in Mission Impossible? In the crowded field of the best action franchises around today, Tom Cruise's devotion to his own death wish has Mission Impossible standing right up there with the greatest cinematic thrill rides.
In recent years, the Mission Impossible franchise has delivered some of the best action movies ever made. As with many of the best Tom Cruise movies, this franchise thrives on the star's willingness to try just about everything in pursuit of the most amazing stunts possible. Ethan Hunt is fearless, and so is the actor playing him. Tom Cruise, please never change.
But the best intelligence agents need to get their orders from somewhere, so what is the IMF, and what is its role in the best movies the franchise has given us over the years? Before the Mission Impossible 7 release date comes around, we'll get you up to speed.
What is the IMF in Mission Impossible?
The IMF (Impossible Missions Force) is the independent espionage organization responsible for sending Ethan Hunt on his adventures in the Mission Impossible movies.
It's fair to say that the IMF is a complex organization, with Hunt and his superiors frequently finding themselves in tense disagreements. We know that Hunt is a brilliant agent, but he has a flexible attachment to rules and regulations, to say the least.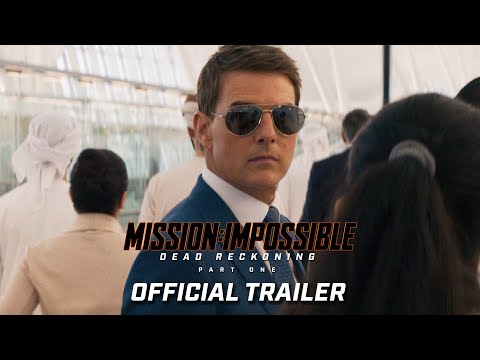 In fact, the agency as a whole almost ceased to exist during the events of 2015's Rogue Nation until Hunt and his team were able to convince CIA Director Alan Hunley (Alec Baldwin) that the IMF was a valuable resource and should be maintained.
We expect that the inner workings of the IMF will play a big role in the new movies in the franchise, given the return of Henry Czerny as Eugene Kittridge. We haven't seen the character since the first Mission Impossible became one of the best '90s movies in 1996, and he's the former director of the IMF.
In a franchise built on conspiracies, secrets, and fakery, the IMF is always going to be shrouded in shadows – whether it's with Hunt or against him.
For more from Hunt and the best spy movies in this franchise, find out why Simon Pegg thinks that Mission Impossible is better than James Bond and learn about why Tom Cruise's mother really didn't like this Mission Impossible stunt.
Or, to look at more of the 2023 movies we can't wait to see, we've got guides to the Indiana Jones 5 release date, The Equalizer 3 release date, and the Dune 2 release date.