What's the Joe Pickett season 3 release date? A family find themselves in turmoil in Yellowstone national park, caught in the tangled web of murder, conspiracy, and dodgy law enforcement. No, we're not talking about the Duttons this time.
We're talking about Joe Pickett, one of the best drama series available on the Paramount Plus streaming service right now. Based on a book series of the same name, the show is in the same dramatic vein as Yellowstone, so if you're looking for something to fill the void until the Yellowstone season 5 part 2 release date comes around, it doesn't get much better than JP.
The second series of Joe Pickett ended back in July 2023, so fans are clamoring to know when the Joe Pickett season 3 release date could be, or if it's coming back at all. Luckily, we've got you covered on all matters of plot, cast, and more in our guide for the Neo-Western show below.
Joe Pickett season 3 release date speculation
Joe Pickett hasn't been renewed for a season 3 yet, but it's proving pretty popular, so will likely be greenlit for a late 2024 or early 2025 release date.
We say this because even if a third season was confirmed straightaway, production wouldn't be able to commence until the 2023 Writers Strike and Actors Strike come to an end. We imagine the season would be the best part of a year to be developed and filmed, so the end of 2023 seems like a reasonable estimation.
Be sure to check back right here to find out if and when things get moving.
Joe Pickett season 3 cast speculation
If the show does return for a third season, we'd expect everyone in the main Joe Pickett cast to return, including Michael Dorman and Julianna Guill as Joe and Marybeth Pickett respectively.
The Pickett family is the central focus of this thriller series, so it makes sense that they'll all return for the continuation. This means that Skywalker Hughes will also likely return as their daughter, Sheridan Pickett.
Here's the expected Joe Pickett season 3 cast:
Michael Dorman as Joe Pickett
Julianna Guill as Marybeth Pickett
Skywalker Hughes as Sheridan Pickett
Kamryn Pilva as Lucy Pickett
Sharon Lawrence as Missy Vankeuren
Mustafa Speaks as Nate Romanowski
Vivienne Guynn as April Keeley
Chad Rook as Deputy Kyle McLanahan
Aadila Dosani as Cricket Ludlow
Keean Johnson as Luke Brueggeman
What will Joe Pickett season 3 be about?
Joe Pickett season 3 will likely continue adapting the many books, though it's not confirmed yet which story it will take on next.
If you're unfamiliar, Joe Pickett's story begins when the titular Game Warden comes across a dead body in his Wyoming territory. As he and his family become embroiled in a conspiracy far bigger than they thought, danger threatens their lives and the lives of others who live in the beautiful but struggling Wyoming town.
The novel series by C.J. Box (who seems to be a cowboy who happens to be an author, rather than the other way around) is a lengthy 22 books long. This means that we can expect the series writers to pull from any of these many plotlines for a new season. Of course, the on-screen adaptation isn't 100% true to the original written series, so we can expect some diversion.
The first season took on the first and third novels, while season 2 of the show skipped straight ahead to book eight. So there's really no telling which of the pre-established stories the next installment could take on. Personally, we think the second book in the series, Savage Run, would make great fodder for a TV mystery. In this, Joe Pickett investigates an explosion that kills an environmental activist.
Alternatively, book four, Trophy Hunt, would also be more in the style of a grisly thriller, and focuses on Joe taking a deep dive into some seriously messed up animal mutilations. Local law enforcement are quick to put it all down to a bear attack, but Joe knows that these mutilations are too precise, and much too passionate…
Is there a Joe Pickett season 3 trailer?
There isn't a trailer for Joe Pickett season 3 trailer yet, and there likely won't be one until 2024, or whenever the third season has finished filming.
We'll be sure and keep you updated on any teasers or trailers that drop. In the meantime, check out the sneak peak that was released for season 1 to remind yourself of the drama that this series was build upon.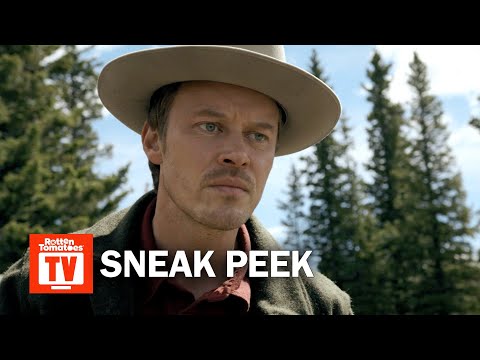 Where can I watch Joe Pickett season 3?
If it gets confirmed, Joe Pickett season 3 will be available to stream on Paramount Plus.
This is where the first and second seasons of the show exist, alongside all the other great Paramount Plus shows, like Tulsa King, Star Trek, and most of the Yellowstone series. You can sign up to the platform below, and once you've done that, check out everything that's new on Paramount Plus this month.
How many episodes of Joe Pickett season 3 will there be?
There's no episode count since the third season hasn't been confirmed, but Joe Pickett season 3 would likely consist of ten episodes.
It makes sense since both the first and second seasons were made up of ten episodes. And that's all we know about Joe Pickett season 3 so far.
If you're looking for something to occupy you in the meantime, check out our guides to the Tulsa King season 2 release date, 6666 release date, and 1923 season 2 release date. You can also get to know the Yellowstone cast, and take a look at the best Westerns to watch now. We've also got a list of all the best TV series you need to watch.
After this, take a look at our features on why the Western has always been a genre for women, too, and see what you can do now that Yellowstone is breaking up with you.