How many Indiana Jones movies are there? It's time to welcome Harrison Ford back to the big screen in one of his most famous roles, as the archaeologist and adventurer Indiana Jones is set to get one final hurrah on the big screen.
The Indiana Jones franchise has delivered some of the best adventure movies in history, ever since it debuted in the 1980s with a trio of the best Steven Spielberg movies. James Mangold has now taken the reins for the Indiana Jones 5 release date, bringing Indy back for another skirmish with Nazis in the new movie – this time against the backdrop of the Space Race.
Nostalgia is strong with this one, so it's a great time to look back through the Indiana Jones movies in order – they're all coming to Disney Plus, helpfully – and refresh your memory when it comes to Dr Jones and his exploits. But how many Indiana Jones movies are there?
How many Indiana Jones movies are there?
There are five Indiana Jones movies in total, including the new movie Indiana Jones and the Dial of Destiny.
The first three Indy adventures are among the best '80s movies, with Raiders of the Lost Ark, Temple of Doom, and The Last Crusade giving Harrison Ford another iconic hero to add to his work as Han Solo in the Star Wars movies.
Ford returned to the role in 2008 for Indiana Jones and the Kingdom of the Crystal Skull, which was panned by critics and is considered by fans to be one of the worst movies in the franchise. Fridges? CGI gophers? Flying saucers? A bit of a struggle, you have to agree.
It has been 15 years since then, and now Indy is back for his fifth adventure in Indiana Jones and the Dial of Destiny. The new movie has received mixed reviews from critics since its premiere at the Cannes Film Festival 2023, including from our own man in Cannes in his Indiana Jones 5 review.
Either way, there will be a certain glory to seeing Ford don that fedora and wield the famous whip one more time, even if the best movies in this franchise might well be behind him.
Will there be more Indiana Jones movies?
Harrison Ford doesn't think there will be any more Indiana Jones movies, and he won't be returning either way.
Ford has made his intentions for the future very clear. He is in his eighties after all, and no amount of de-aging technology can allow him to play Indy for much longer. Earlier this year, he addressed his future as Indiana Jones and said he won't play the character again, adding that he expects this to be the last time the character appears in a film.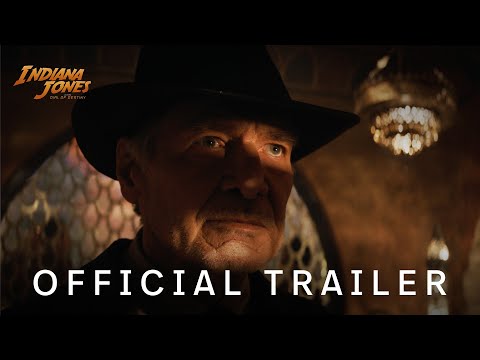 It's an emphatic statement by Ford, and seemingly a rebuke to those who have long suggested that somebody like Chris Pratt could step into the role as a replacement for Ford. We've already had two seasons of The Young Indiana Chronicles and, until recently, a new TV series was in production for streaming services. That project is now on the back burner, as far as we know.
At least we'll still have umpteen rewatches on Disney Plus to remember him by. After all, we have a lot of memories for which to thank Ford, Spielberg, and this franchise.
If that's not enough adventuring for you, find out why Harrison Ford defends the worst Indiana Jones movie or learn about the jokes he ensured were cut from Indiana Jones 5.
We've also got guides to the other 2023 movies you should be excited to see, including the Dune 2 release date, The Equalizer 3 release date, and the Oppenheimer release date.