We're getting close to the Indiana Jones 5 release date, and Disney Plus has decided to celebrate in style. The streaming service will (finally) be adding the Indiana Jones movies on May 31, allowing subscribers to enjoy Harrison Ford's merry archaeologist at their leisure.
All four of the adventure movies are coming, so that's Raiders of the Lost Ark, Indiana Jones and the Temple of Doom, Indiana Jones and the Last Crusade, and Indiana Jones and the Crystal Skull. Yes, that last one still exists, but even if you didn't love it, maybe check it out to get the full Indiana Jones timeline?
Not only that, but joining them will be TV series The Young Indiana Jones Chronicles. Produced during the early '90s, the show serves as a prequel to the beloved thriller movies. However its place within Indy's canon has long been disputed, but this seems like tacit confirmation they're all connected.
Everything will be watchable for standard subscribers come May 31. That's in Britain and the United States, allowing us all to get excited before Indiana Jones and the Dial of Destiny.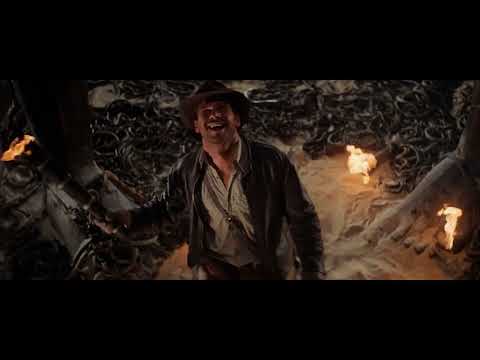 In the new movie, Indy's fighting Nazis (shock), during the late '60s. We've got a grizzled veteran Indian Jones, played by the inimitable Ford, who's joined by Boyd Holbrook, Phoebe Waller-bridge, and Mads Mikkelsen's, who's portraying the new movie villain Jürgen Voller.
Indy might want to really watch his back this time. Our list of the best movies will tell you what other Hollywood greatness you should keep an eye out for.