An 80-year-old Harrison Ford will soon be seen as the star of Indiana Jones 5, and it's certainly rare to see an octogenarian headlining an action movie. Fifteen years ago, Ford brought Indy back to life in Kingdom of the Crystal Skull, and there were already jokes being made about his age then. Crystal Skull did not fare well with the critics, but did make almost $800 million.
Harrison Ford told The Hollywood Reporter earlier this year; "I mean, [the critics] were harsh on it, but what are they doing now? I understand. But those were their rules — not the rules of Steven Spielberg or George Lucas. They were imposing their rules on what the movie should be. I don't feel it's necessary to address those issues. I think that everyone has a right to their opinion. The film was not as successful as we wanted it to be, perhaps. But it didn't create an attitude or a behaviour that carried over into this film."
Crystal Skull had plenty of 'Old Indy' jokes, but Ford says they have moved past that in the fifth movie; "In [Dial of Destiny] there were a lot of old jokes in the script. We took them all out."
Ford concluded; "There is a moment where he observes himself in this situation and says, 'What the fuck am I doing in here?' But I hate what I call 'talking about the story.' I want to see circumstances in which the audience gets a chance to experience the story, not to be led through the nose with highlights pointed out to them. I'd rather create behavior that is the joke of age rather than talk about it."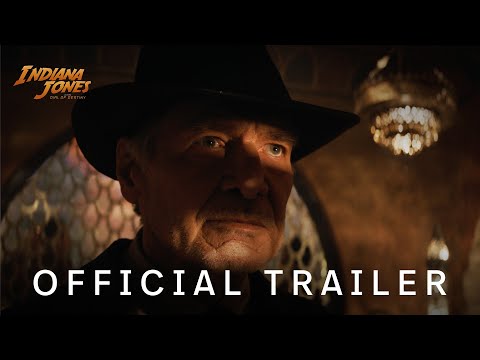 Indiana Jones and the Dial of Destiny is directed by James Mangold (the director behind several X-Men movies including Logan) and co-stars Phoebe Waller Bridge, Mads Mikkelsen, Antonio Banderas, Boyd Holbrook, and Toby Jones. It's released on June 30, 2023.
While we wait, check out our guide to the best adventure movies.