What are the best kids movies? From Pixar to Studio Ghibli, there is no shortage of brilliant movies for kids. There are hundreds if not thousands of amazing stories ready to whisk you away to a world of childlike wonder.
With tons of adorable animated and live-action movies now available at a click of a button thanks to the best streaming services like Disney Plus and Netflix, it's safe to say that family movie night has never been easier – in theory, at least. But when it comes to the sea of wholesome cinema, how do you find the best comedy movies and best animated movies?
Well, be it bright animation, catchy musicals, or fantastical stories with a light-hearted twist; we've gone through the best movies that modern and classic cinema has to offer. So sit back, grab some popcorn, and enjoy the best kids movies of all time.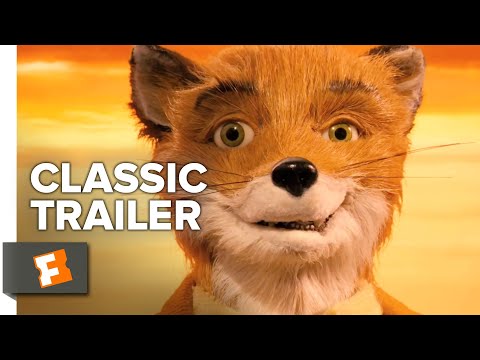 17. Fantastic Mr Fox (2009)
When it comes to kids movies, Roald Dahl's works have to be in the conversation. And one of the best and most aesthetically pleasing adaptations of the famed writers' work is Wes Anderson's Fantastic Mr Fox. The stop-motion animation is gorgeous to look at, with each frame in the film feeling like a piece of art in its own right. But what really makes the film stand out is its clean script that can be enjoyed by all ages.
Following Mr. Fox on a criminal spree as he steals from three nearby farmers in order to support his family, Anderson takes Dahl's original work and expands on themes of family, struggle, and adventure. While keeping the magic from the original, we get detailed looks at father and son dynamics, feelings of parental pressure, and a breakdown of envy.
Fantastic Mr Fox will draw you in and prove that kids movies are just as artful and meaningful as any other title in Hollywood when done right.
16. Wreck-It Ralph (2012)
Wreck-It Ralph is one of the most imaginative and well-told stories you can find and is a shining jewel in Disney's crown of films. Over a decade since its initial release, the film still holds up and manages to impress every skeptic who looks down on kids movies thanks to its clean script and focused character journeys.
In 2012, Wreck-It Ralph took the Toy Story concept by showing us what it would be like if our arcade games were alive. It then took things further as it questioned what would happen if a game's villain was sick of being the 'bad guy' and went out of his game to prove his heroism. Ralph ventures out of his code's parameters to win a medal, but his actions have dire consequences.
Over the course of 24 hours, he has to get back to his game, face his own demons, and uncover a conspiracy in order to help a new friend. Trust us, Wreck-It Ralph is imaginative, brilliantly told, and packed with nostalgia for all you 'kids at heart' adults too.
15. The Lego Movie (2014)
When The Lego Movie was announced, even the most optimistic of film critics would admit they weren't expecting much from a movie that was essentially an advert for a child's toy. The film centers around a normal worker who breaks routine and embarks on an adventure.
What we got, however, was a clever, creative, and colorful explosion of anarchic energy that surprised literally everyone. The Lego Movie will genuinely go down in history as one of the greatest animated movies ever made, and somehow it's not even the best of the Lego movies!
14. Spider-Man: Into The Spider-Verse (2018)
Into the Spider-Verse helped to introduce Miles Morales to the world at large and served as a powerful reminder that while Peter Parker may have the powers, anyone can wear the mask. Themes aside, Spider-Verse is a love letter to Spider-Man, superheroes, and comic books at large.
Each and every frame from Into the Spider-Verse looks like it could be a panel from a comic book, and it's helped remind Hollywood that not all animated movies need to look like Pixar made them. Not only does Into the Spider-Verse look good, it sounds incredible as well, featuring one of the most iconic soundtracks of the 2010s.
13. My Neighbor Totoro (1988)
My Neighbor Totoro is one of the best anime movies ever and will always fire up kid's imaginations with its adorable characters and magical story. One of Studio Ghibli's finest films specifically geared towards children, it's set in 1950 Japan and follows two young sisters who, to stay close to their hospitalized mother, move to the countryside. Their new house is full of cute forest spirits who eventually lead them to the giant friendly spirit Totoro.
Totoro and the spirits bond with and watch over the girls until they adjust to their new home. It's an adorable plot that harks back to the age-old concept of imaginary friends, and the anxiety of big life changes when you are young. As you watch it, you can't help but feel comforted, as if Totoro has reached out and given you a big hug, promising that you are never alone.
12. Coco (2017)
One of the best Pixar movies of recent years, Coco, is centered around the Mexican holiday, the Day of the Dead. Coco is brimming with beautiful animation and has a great, heartfelt message. The movie is about family, showing how you must work together to overcome the hard times and celebrate the happy ones while you can. But most importantly, it's a film about never forgetting where you came from or those close to you.
In a house where music is banned, young Miguel (Anthony Gonzalez) longs to be a singer like his idol, Ernesto de la Cruz (Benjamin Bratt), and will do whatever he can to fulfill his dream. However, his efforts to follow his musical ambitions lead to a curse, and he must travel to the land of the dead to receive a blessing from his ancestor before it's too late. The movie is touching, colorful, and full of meaningful themes, making it a perfect choice for kids during family movie night.
11. Mary Poppins (1964)
Sometimes, you just can't beat a classic, and the timeless live-action Disney movie Mary Poppins is still one of the best musicals to grace the big screen. The mysterious magical nanny Mary Poppins (Julie Andrews) is hired to take care of the stern Mr Banks' (David Tomlinson) two children. At its magical core, the movie's plot shows the importance of family time and how taking breaks to enjoy life together is just as important, if not more so, than making money.
One of the best Disney movies, Poppins is fantastical, full of iconic songs, and will amaze children with its whimsy even today. Also, besides giving us one of the most beloved characters in Disney history, Mary Poppins shows a unique optimistic outlook on the world; Dick Van Dyke is a wise high, kicking chimney sweep, oh and dancing penguins, so what more could a child ask for? Mary also made it onto our best female characters list because young viewers can look up to her.
10. Cloudy with a Chance of Meatballs (2009)
One of the best science-fiction movies for kids, this is chaotic, fast-paced, and just plain fun. Based on the children's book of the same name by Judi and Ron Barret, the movie's plot is absolutely bananas and fully embraces its wacky premise. Flint Lockwood (Bill Hader), a scientist in a small sardine fishing town, makes a machine that transforms water into food. The device is launched into the sky, and soon it is raining hamburgers and snowing ice cream.
However, when malfunctions begin to occur, mealtime becomes deadly, and Flint must save the day. The film is packed with surreal one-liners that will make both kids and adults laugh. It breaks the normal kids' movie comedy formula, replacing mature hints in the jokes with hilarious situations that are just downright absurd. Truly an underrated comedy, Cloudy with a Chance of Meatballs is a must-watch.
9. Harry Potter and the Sorcerer's Stone (2001)
The first film of the Harry Potter universe, and arguably the most child-friendly one as well, Harry Potter and the Sorcerer's Stone, is a fantasy movie about a 12-year-old wizard. Based on the best-selling novels, the film introduces us to the wonderful wizarding world, as well as an epic saga between Harry and the evil wizard Lord Voldemort.
Perhaps a tiny bit on the scary side, and one that any unicorn fans may want to miss, Harry Potter is still a fantastic kids movie for those aged seven and up and will spark imagination with its detailed magical take on modern England and the best Harry Potter characters.
It is also easy to get dragged into the series as a whole, and you'll most likely be watching all the Harry Potter movies in order after you see it. Who doesn't love a good movie marathon?
8. The Lion King (1994)
Most Disney films tend to be a winner when it comes to children, but The Lion King manages to stand out from the line-up as a true masterpiece and will be a sure-fire cinematic hit no matter the occasion. It is full of color, has some of the best Disney songs, and is a great story about embracing responsibility.
Inspired by William Shakespeare's play Hamlet, after tragedy hits, a lion cub named Simba is put on a journey of self-discovery and slowly learns the importance of self-sacrifice when it comes to the greater good.
The Lion King is one of Disney's biggest success stories for a reason, with its fun but deep script that shows how sometimes life isn't always carefree (or should we say Hakuna Matata). It's also still one of the highest-grossing feature-length animations to date and will dazzle any child who decides to watch it.
7. Willy Wonka and the Chocolate Factory (1971)
A musical fantasy film that is guaranteed to satisfy your sweet tooth, Willy Wonka and the Chocolate Factory is a staple and a must-watch for any family night. Based on Roald Dahl's 1964 book, Charlie and the Chocolate Factory, and originally made to promote a candy bar, the film has gone down in history as a memorable feature full of sweet treats, layered characters, and reprimanding singing Oompa-Loompas.
After winning a golden ticket, Charlie (Peter Ostrum) is one of five lucky children who get to visit Willy Wonka's (Gene Wilder) famous chocolate factory. As the five children wander around the magical factory, their fatal flaws are exposed.
With mysterious employees, the Oompa-Loompas singing songs of morality at each of the kids' downfalls in the candy-filled paradise, it is a movie that is both joyous and pointedly full of fable-like messaging. It's so good that they're remaking it with Timothée Chalamet — find out more about the Wonka release date in our guide.
6. Ponyo (2008)
Hayao Miyazaki does it again, bringing us stunning visuals and a vibrant world full of imagination and magic. Ponyo is a beautiful hand-drawn animation that will leave you smiling and having a greater appreciation for the environment by the time its credits start to roll.
Loosely inspired by The Little Mermaid, it tells the story of a goldfish (later called Ponyo) who escapes her underwater bowl. Ponyo meets a little boy named Sosuke, and after some time, turns into a girl. The two become fast friends. However, as Ponyo's father begins to look for her, Sosuke's seaside home is threatened by watery magic and rising sea levels.
The story is a bit surreal and otherworldly but still incredibly engaging and will stun every child who sees it. With messages around family, love, and environmental conservation, it is a timeless movie. At its heart, it is about an extraordinary girl who simply wants to live her own life – oh, and ham, you can't forget that Ponyo also wants ham.
5. Jumanji (1995)
When two kids find a mysterious board game, they free a strange man named Alan (Robin Williams), who was trapped in it for years, as well as a slew of dangers and wild animals that can only be stopped by finishing the game and calling out its name, Jumanji.
Jumanji is delightfully wild, all about the action, and is truly centered around your experience of watching it. Sometimes, a simple plot is just what you need: a fun film that is action-packed and driven by adventure and humor, first and foremost.
Sure, some of the CGI animals are goofy-looking compared to modern standards (those monkeys were a huge mistake), but Jumanji is still heaps of fun and a tremendous kid-friendly pick. It's one of the best Robin Williams movies, and that's saying something.
4. Muppet Treasure Island (1996)
Tim Curry in a movie with the Muppets is already worth getting excited about; that it's a raucous adaptation of Treasure Island that just sweetens the deal. When young Jim Hawkins is entrusted with a treasure map, he, Gonzo, and Rizzo take to the high seas to find the gold before any other pirates do.
The main characters are a mix of the anthropomorphic friends we know and love and beloved actors like Curry and Billy Connolly. The costumes and sets are some of the most pleasing from anything by Jim Henson Productions, and the songs are delightful. Brian Henson directs, following on from Muppet Christmas Carol, and it's got all the warm fuzzies you'd expect from Kermit, Fozzie, and friends.
3. Paddington (2014)
A little bear from Peru ventures into the big city for a London adventure. Paddington is downright adorable, has some stellar acting, and an engaging story that will please both kids and parents alike. When dealing with a beloved character like Paddington the Bear (based on Michael Bond's original stories), there is always a fear that seeing them on the big screen will disappoint. Thankfully, that isn't the case here.
Directed by Paul King, Paddington is taken in by a family in London who helps him search for an explorer who encountered his family years ago. However, the loveable bear soon finds himself being hunted by Millicent Clyde (Nicole Kidman), a taxidermist hoping to donate him to the Natural History Museum.
The movie introduces Paddington to a new generation; the animation is stunning, the jokes are hilarious, and all in all, it's impossible to dislike such a cute marmalade-obsessed bear who is simply trying his best. Seriously, just give us news about the Paddington 3 release date already!
2. Matilda (1996)
You just gotta love the dynamic of the dysfunctional Wormwood family and their charming daughter Matilda, who never quite fits in with the abhorrent behavior of her parents. It's so much fun seeing little Matilda get to grips with her powers and make the family pay for how they treated her.
Danny DeVito's directorial debut is full of great music, wonderful comedy for children and adults alike, and, of course, it features one of the most fearsome villains of all time: Miss Trunchbull! One viewing of Matilda and your kids will never misbehave again, that's for sure!
1. Inside Out (2015)
Pixar was at its best with this deeply thoughtful and affecting animated movie from the mind of Pete Docter. It delves into the mind of pre-teen protagonist Riley through the prism of the five emotions driving her psyche: Joy, Sadness, Anger, Disgust, and Fear.
Amy Poehler's sunny performance as Joy and Phyllis Smith's nihilistic despair as Sadness prove to be the perfect odd couple pairing for an adventure through memory, which boasts a surprisingly sophisticated mental health message. And that's before you even mention the name Bing Bong. We weren't sure we'd ever stop crying again.
For more all-ages viewing, have a look at our guides to the best family movies, The Muppets movies, and the Studio Ghibli movies. We're also looking forward to the Percy Jackson TV series release date! And if you want to introduce your little ones to something a bit more spooky, we even have the best scary movies for kids.
If the little ones have gone to bed and you want something more mature, check out our list of the best action movies ever made. We've also got all of the new movies coming soon for you to enjoy and guides on everything you need to know about Spider-Man 4 and Avatar 3.