Is there a more tedious discussion in the world of movies than people complaining about horror movies getting PG-13 certificates? I sincerely adore the horror community, which is home to some of the nicest and most reasonable film fans around. But these people love blood, and they're often desperate to see it.
This topic has flared again around Five Nights at Freddy's, which stands among the most highly-anticipated new movies for horror fans. We're edging closer to the Five Nights at Freddy's movie release date, and we've received confirmation that it will be a PG-13 movie.
Some corners of the fan base promptly lost their mind, as if the mere announcement of that age rating meant that Blumhouse had secretly made Frozen 3 instead of an adaptation of the beloved videogame series. They've forgotten, of course, that many of the best horror movies of all time have been PG-13 movies.
Let's do a quick list. Poltergeist, A Quiet Place, Drag Me To Hell, The Others, Arachnophobia, The Woman in Black, Insidious, The Sixth Sense, Gremlins, Split.
Still not convinced? OK, we'll carry on. Cloverfield, M3GAN, Happy Death Day, The Grudge, Mama, Signs, World War Z, The Ring.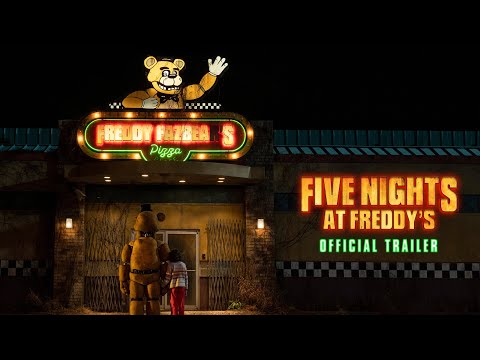 You get the point. Some of the scariest movies of all time are rated PG-13, and there would be far more in that category if the rating had had a longer lifespan. Jaws – one of the best movies ever made, horror or otherwise – is actually a PG movie, notwithstanding the fishy demise of multiple residents of Amity. These ratings don't matter a shred when it comes to quality.
Five Nights at Freddy's is gearing up to be one of the best video game movies ever, so it has to match up to the age rating of the game. After all, the core audience for the FNAF movie will be the devoted fans of the games. And those fans skew younger. My own 12-year-old brother is a FNAF obsessive and would be very disappointed if he wasn't able to see the movie on the big screen.
The FNAF games, or most of them anyway, have a T rating from the Entertainment Software Rating Board, meaning they are believed to be suitable for those aged 13 or over. Of course, that's exactly what the PG-13 movie rating means.
So why is everyone so upset? A cursory glimpse through Twitter yielded comments calling the ratings decision "a massive L" and someone suggesting that FNAF "needs to be a proper horror-gore film". We even found someone pledging not to watch or play anything FNAF-related ever again if the movie got a PG-13 rating. We're hoping they've calmed down since the news broke.
Horror fans get really hung up on gore. If throats aren't being ripped out and internal organs haven't become external, it just isn't enough. But the fact is that most of the best horror is more about suggestion than explicit bloodshed. It's not the moment the creature or the slasher strikes that scares you, but the certainty beforehand that they're lurking around every single corner. You can still do that in a PG-13 movie, as the examples above make abundantly clear.
We love a good gorefest as much as anyone, as we wrote in our Evil Dead Rise review, and we have the Saw X release date circled on the calendar for our latest dose of cinematic bloodshed. There's no doubt that a healthy sprinkling of violence can take a scary movie to the next level. But that doesn't mean that there's only one way to skin a cat. It turns out you can skin them without getting blood everywhere.
What we're trying to say is that age ratings simply don't matter. Some PG-13 horrors are utterly terrifying and there are plenty of R-rated spookfests that have barely raised our pulse at all. It takes more than the occasional torrent of arterial splatter to make a horror film work, as entertaining as it can be.
And if any horror movie should be PG-13, it's FNAF. This movie has the potential to bring horror to a whole new generation, and that can only be a good thing. Ask any prolific horror filmmaker what got them into the genre and they'll usually have some tale of a formative flick that knocked down the doors to the darker side of their brain.
In a few decades' time, some of the most exciting filmmakers working in horror will be born of the FNAF generation. With a fervent and passionate fandom fully behind it, this could be one of the biggest horror movies at the box office and a real watershed moment for an entire genre. It doesn't need any graphic decapitations or bloody defenestrations to achieve that.
For more FNAF, find out why the movie could start an exciting horror trend and learn why the FNAF movie took so long to make. We also spoke to the M3GAN director about how PG-13 actually made the movie more violent. Now that's an intriguing idea.
Of course, we've also got everything you need to know about the scariest 2023 movies still to come, including The Exorcist Believer release date. We've also explained the Saw X age rating and picked some of the best body horror movies and best slasher movies ever. Don't say we can't deliver gore when you ask for it.