Kevin Costner and Yellowstone have split, and their divide sounds very acrimonious. As part of his ongoing divorce proceedings, the star has commented on his standing within the Yellowstone cast, and according to reports, he thinks things might get worse.
People magazine states that during a hearing, Costner commented on where he stands regarding the Yellowstone season 5 part 2 release date. According to him, he tried to broker a deal with Paramount, but the studio left negotiations. "I couldn't help them anymore. We tried to negotiate, they offered me less money than previous seasons, there were issues with the creative," he says, adding that he decided to "have them pay me whatever number, we came up with a number, and [Yellowstone's representatives] walked away."
Costner was looking for $12 million to complete one of the best TV series currently on. He says that nothing has been written for season 5, part 2 yet, and he believes there'll be a legal battle when the time comes to finish the show. "I will probably go to court over it," he said when asked about his deal on part 2.
Before the 2023 Writers Strike and Actors Strike, Yellowstone was in a tricky position. Costner's currently directing and starring in his new movie, Horizon, which he also produces and co-wrote with Jon Baird. Schedules had to be moved around to accommodate both productions, and it was believed that Costner had one foot out the door coming into the finale.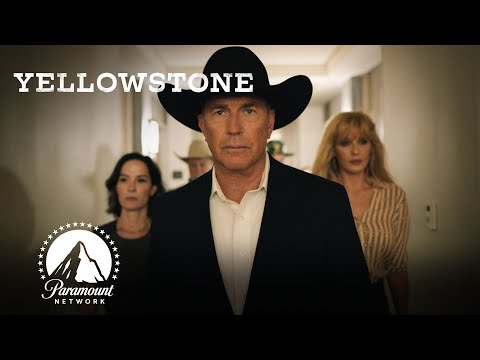 Paramount announced in May 2023 that John Dutton would indeed be leaving the flagship drama series, and Matthew McConaughey was being drafted in for another instalment in the Yellowstone timeline. Given the strikes, updates beyond that have been sparse. Right now, all we can do is wait and see how the dust settles.
You can keep up with Costner's filmmaking in our guide to the Horizon release date. You can also find out what else is happening in Yellowstone with our guides to the 1923 season 2 release date, 6666 release date, and Lawmen Bass Reeves release date.
Want more? Well giddy up over to our lists of the best Beth Dutton quotes and our feature on how Dallas ran so Yellowstone could fly. We have best Westerns and best movies lists, too.