Tom Cruise can't be stopped. Fortunately, none of us really want to stop him. Whether it's Mission Impossible or Top Gun, Cruise keeps making the best action movies of the modern era, with each of his new movies standing as a bona fide cinematic event at a time when there aren't many of those out there.
And it sounds like Tom Cruise is modeling his career on another action icon, Harrison Ford, who's still going as he enters his ninth decade of life. After all, we've only just had the Indiana Jones 5 release date, and you can check out our Indiana Jones 5 review to find out if Ford's still got it.
Cruise is 61, so we have the best part of 20 years ahead of us. And it turns out he wants to keep leading the Mission Impossible cast for as much of that time as possible.
"Harrison Ford is a legend. I hope to be still going; I've got 20 years to catch up with him," Cruise told the Sydney Morning Herald. "I hope to keep making Mission Impossible films until I'm his age."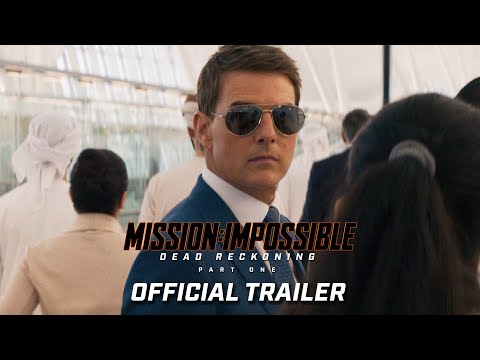 Originally, Cruise and director Christopher McQuarrie had suggested that the two-part Mission Impossible Dead Reckoning story would end the franchise, but both have now walked that back – much as Vin Diesel keeps adding Fast and Furious movies to the finale.
On the contrary, Cruise is now looking ahead to another 20 years of Ethan Hunt and the IMF. His love of the big screen is definitely at the heart of this.
He said: "I grew up seeing movies on the big screen. That's how I make them, and I like that experience. It's immersive, and to have that as a community and an industry, it's important."
We can't wait to see more of the franchise that has given us some of the best movies in years – read our Mission Impossible 7 review to see if he's done it again – though we suspect that Cruise might have to slow down on the stunts by time he's an octogenarian.
For more ahead of the Mission Impossible 7 release date, check out our Cary Elwes interview, Hayley Atwell interview, and Pom Klementieff and Vanessa Kirby interview to hear from the cast. We've also delved into how Tom Cruise has one filmmaking goal and this very satisfying Mission Impossible running montage.
Meanwhile, you can learn more about the most action-packed 2023 movies still to come with our guides to The Equalizer 3 release date and The Marvels release date.