Who's in the Mission Impossible 7 cast? Mission: Impossible — Dead Reckoning Part One is the seventh installment in the Tom Cruise-led super spy series, and it's truly epic.
The new Mission Impossible movie is written and directed by Christopher McQuarrie and will continue the story of Tom Cruise's Ethan Hunt, his allies, and his foes. A direct sequel is set to follow it, Mission: Impossible — Dead Reckoning Part Two, which makes this new action movie's events a big deal.
With all the delays to Dead Reckoning Part 1, it has been hard to keep track of what's going on with the Tom Cruise movie and the rest of the Mission Impossible cast. That said, we've done the impossible and scoured the internet to put all the information about the continent-spanning spy movie in one place with a special focus on the Mission Impossible 7 cast.
Who's in the Mission Impossible 7 cast?
Tom Cruise is once again leading the way as the hero of Mission Impossible, Ethan Hunt, and he'll be joined by regular Mission Impossible cast members like Ving Rhames, Simon Pegg, Rebecca Ferguson, and Vanessa Kirby. In addition, Hayley Atwell and Pom Klementieff both join the cast as Grace and Paris, respectively.
Here is the Mission Impossible 7 cast list:
Tom Cruise as Ethan Hunt
Ving Rhames as Luther Stickell
Simon Pegg as Benji Dunn
Rebecca Ferguson as Ilsa Faust
Vanessa Kirby as Alanna Mitsopolis
Hayley Atwell as Grace
Shea Whigham as Jasper Briggs
Henry Czerny as Eugene Kittridge
Frederick Schmidt as Zola Mitsopolis
Esai Morales as Gabriel
Pom Klementieff as Paris
Cary Elwes as Denlinger
Mariela Garriga as Marie
Rob Delaney as JSOC
Charles Parnell as NRO
Indira Varma as DIA
Mark Gatiss as NSA
Shea Whigham as Briggs
Greg Tarzan Davis as Degas
What are people saying about Mission Impossible 7?
Reviews for Mission Impossible 7 have generally been very positive from critics.
At the time of writing, MI:7 sits at a comfy 98% on Rotten Tomatoes and is currently holding the record for Tom Cruise's highest-rated movie on the website. For a full breakdown of what we thought, check out our Mission Impossible 7 review, in which Jessica Cullen writes: "When it comes to sheer enjoyment and dedication to spectacle, Tom Cruise always wins."
Elsewhere, Siddhant Adlakha from IGN says that MI:7 "houses some of the most precise, rhythmically assembled, and tension-filled sequences in the series' history."
Meanwhile, Vulture's Bilge Ebiri says that Dead Reckoning Part One "manages to astonish."
What happens in Mission Impossible 7?
Ethan Hunt and his team go up against their strangest nemesis yet: a sentient computer algorithm that has the capability to take over the world's digital systems.
The algorithm is known as The Entity, and just about everyone in the world is after its powers. From government officials to old foes, Ethan is on a worldwide race to get his hands on the key that unlocks The Entity's source code before the wrong person gets there first.
But it doesn't stop there. The Entity has the ability to learn and grow, meaning that it can discover Ethan's biggest weaknesses and use them against him. Ethan also comes across Grace, a master thief who gets caught up in his most high-stakes mission yet, and he must use her skills in order to help them defeat their enemies coming from every which way.
For a full breakdown of the plot and where it leaves us, you can take a look at our Mission Impossible 7 ending explained and our guide on everyone who dies in Mission Impossible 7.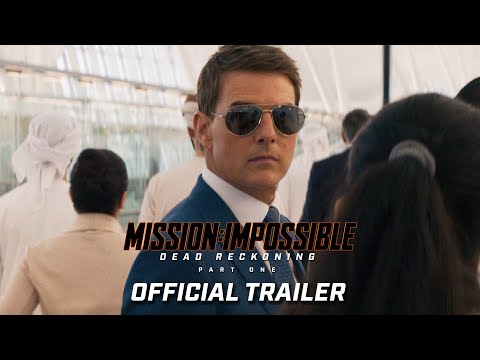 Is there a Mission Impossible 7 trailer?
There are a couple of teasers and trailers for Mission Impossible 7. Feast your eyes on the full-length trailer above.
There was also a final trailer released, which you can watch below. Both trailers manage to get their point across pretty well: this movie is a big one. But it's they're not our favorite Mission Impossible trailers. That title would go to the one for Fallout, and you can read our feature on why the best Mission Impossible movie will always be the Fallout trailer.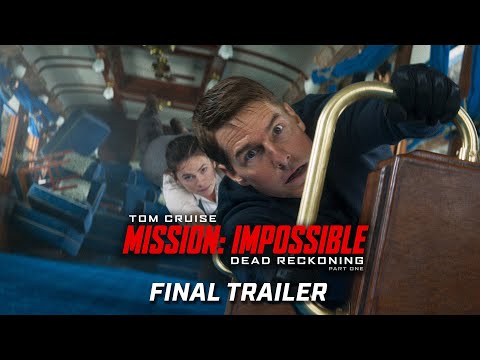 What's the Mission Impossible 7 release date?
The Mission Impossible 7 release date was Monday, July 10, 2023, in the UK and Wednesday, July 12, 2023, in the US.
We should have seen the new Mission Impossible movie years ago, but unfortunately, it has been subjected to many Covid-19-related delays. Originally slated for July 2021, the film was pushed back to November 2021, then May 2022, and then September 2022 before landing its actual release date.
Where can I watch Mission Impossible 7?
Tom Cruise is hellbent on saving cinema as we know it, so Mission Impossible 7 has been released exclusively in theaters. Once it's had its run in the cinema, you're likely to find it on the Paramount Plus streaming service.
You can sign up for Paramount Plus using the link below. Once you've done that, check out everything new on Paramount Plus this month.
Will there be a Mission Impossible 8?
Yes, there will be a Mission Impossible 8, and it'll be released on June 28, 2024.
Since Dead Reckoning Part One ends on something of a cliffhanger, it would be strange if there wasn't a conclusion to the story. Luckily, this story was always conceived to be a two-parter. You can find out more about the Mission Impossible 8 release date with our guide.
If you can't get enough of the best thriller movies, then check out our guides like the IMF explained and the James Bond movies in order. Or, swap genres with our best fantasy movies list. We also have a guide breaking down the best new movies 2023 has to offer and a list of the very best movies of all time.