What are the best Vin Diesel movies? He's an actor with an incredible screen presence, but he's also done a lot of work off-camera, too, so it's worth recognising his many talents.
You may know him best as the focal point of the Fast and Furious franchise, but Vin Diesel has starred in many action movies – some good, some not so good. He's also a brilliant voice actor, lending his gravelly tones to the MCU as Groot in the Guardians of the Galaxy cast. With two new movies added to Diesel's filmography this month, what better time to look at his catalogue of hits.
The Fast and Furious 10 release date is rapidly approaching, but we can't add it to this list of the best movies in Diesel's career just yet. However, here are the ten best Vin Diesel movies so far, ranked from worst to best.
Our list of the best Vin Diesel movies, ranked:
The Pacifier
xXx
The Chronicles of Riddick
Bloodshot
The Fast and the Furious
Guardians of the Galaxy Vol. 3
Saving Private Ryan
Fast Five
Guardians of the Galaxy
The Iron Giant
10. The Pacifier (2005)
Of all the films on this list, The Pacifier sticks out like a sore thumb. This family movie is mindless fun with pure slapstick comedy moments that make it a harmless, lighthearted watch for the kids. Sure, Vin Diesel gets to flex some of those action man vibes, but it's a far cry from the more violent content he usually puts out.
9. xXx (2002)
What do you do when there's a Russian criminal ring that needs infiltrating? You hire extreme sports athlete Xander Cage, of course! This thriller movie has pretty poor scores across the board, but we have a soft spot for it all the same. Maybe it's because we secretly want to own that fur coat Diesel wears in the move, who knows?
8. The Chronicles of Riddick (2004)
The 2000s movie vibes are strong with this one. While the CGI and other technical elements of this film are incredibly dated now, there's still plenty to enjoy with Diesel leading a star-studded cast including Thandiwe Newton, Karl Urban, and Judi Dench.
7. Bloodshot (2020)
As far as comic book adaptations go, there are far better out there, but Bloodshot was a decent attempt at bringing an incredibly violent and gritty story to life. This science fiction movie went under the radar a little at the time of release, but is well worth checking out if you're a fan of Vin Diesel being a badass.
6. The Fast and the Furious (2001)
All roads have to start somewhere and the Fast and Furious movies got off to a brilliant start with this one. A perfect blend of muscle cars, petty crime, and flamboyant style provides a wonderful introduction to the family of Fast and Furious characters.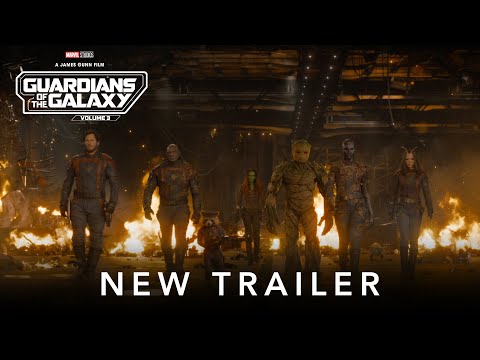 5. Guardians of the Galaxy Vol. 3 (2023)
We were huge fans of the latest MCU movie, as you can see from our Guardians of the Galaxy Vol. 3 review. It's been an emotional ride with this team, and Groot even manages to add two new words to his vocabulary by the Guardians of the Galaxy Vol. 3 ending to tell his friends he loves them. Beautiful stuff!
4. Saving Private Ryan (1998)
Diesel may not have the biggest role in this Steven Spielberg movie, but we would be foolish to leave it off the list. Saving Private Ryan is quite literally one of the best war movies ever made. With a huge cast, it's easy to forget Private Caparzo, but Diesel still has a role to play in this absolute classic.
3. Fast Five (2011)
We may be here to talk about Vin Diesel but this one is pretty much a Dwayne Johnson movie, let's be honest. The moment Johnson joined the Fast and Furious cast for the fifth movie, Diesel finally had someone to bounce off and the tension between Dom Toretto and Luke Hobbs is endlessly entertaining.
2. Guardians of the Galaxy (2014)
The Guardians of the Galaxy were never supposed to be this popular, but they instantly became some of the best MCU characters ever thanks to this James Gunn movie. We are introduced to this band of a-holes as they come together for the first time and put their differences aside to stop the Marvel villain Ronan the Accuser, and it's one hell of a fun flick.
1. The Iron Giant (1999)
Somehow, the two best roles Diesel has ever played are ones where he is voicing a loveable character who can barely speak a word of English. There's just something so endearing about the little nuances the actor imbues his character's dialogue with in this classic '90s movie.
While Disney may have ruled the decade when it comes to animated movies, there is a special place in our heart for this charming robot movie.
That's all the best Vin Diesel movies, folks. While you're here, you should check out how this Fast and Furious fan theory has shocking links to the Transformers. Or, look ahead to the Guardians of the Galaxy Vol. 4 release date to see if more Groot is in the offing.