It's no secret that the John Wick movies draw inspiration from some of the best movies ever made, whether it's the high-octane chaos of the best action movies or the knotty plotting of the best thriller movies.
But for the new movie in the franchise – be sure to read our John Wick 4 review while you're here – it was Clint Eastwood and one of his best Westerns that star Keanu Reeves and director Chad Stahelski had as their jumping-off point.
Specifically, the best Clint Eastwood movie they had in their minds was his 1966 spaghetti Western The Good, The Bad, and The Ugly.
In a behind-the-scenes featurette looking at the making of John Wick 4, Reeves said: "Chad really hooked into this idea of trying to study John Wick through the situations of other characters. He was really drawn to The Good, The Bad, and The Ugly. So enter Donnie Yen as Caine, and Shamier Anderson as The Tracker [aka Mr Nobody]."
The Eastwood ethos brought the likes of Yen and Anderson into the John Wick cast, as well as the Marquis de Gramont – the villain in John Wick 4.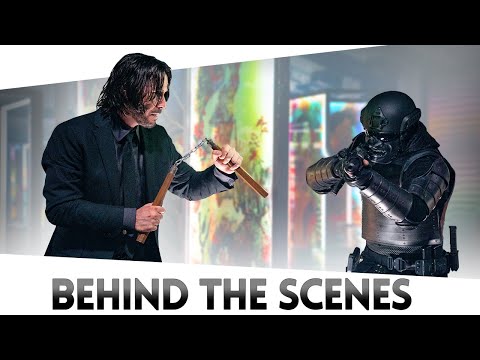 Stahelski added: "If anyone doesn't get to this one moment, everybody loses. They were all three different people, and they all had a point. That fits into our Wickian world where there are no good guys, period, there's just better bad guys. Wick is not a technically good guy. He's an assassin and he's living in this world. He just happens to have a code in this world that we feel attracted to. So [we were] doing that structure of The Good, The Bad, and The Ugly with different perspectives."
For more of Wick, we've got a guide on how to watch John Wick 4, as well as information on the John Wick 4 ending, everyone who dies in John Wick 4, and the possible John Wick 5 release date.
Or to find out about the other exciting 2023 movies coming to cinemas, we have everything you should know about The Meg 2 release date, the Fast and Furious 10 release date, and the Oppenheimer release date.