Who is the Marquis de Gramont in John Wick 4? John Wick's latest outing is packed with action, travel, and plenty of new faces. One of these fresh characters happens to be the series' most intimidating villain to date, The Marquis Vincent de Gramont.
Taking place after the events of the last John Wick movie, John Wick: Chapter 3 – Parabellum, the new movie sees John fighting for his freedom and determined to break away from The High Table's control once and for all. However, with a new powerful foe determined to see him dead – John's mission isn't exactly smooth sailing.
But who exactly is the action movie's big threat? Well, The Digital Fix is here to deliver all the intel about the mark. Here we go over who is the Marquis de Gramont in John Wick: Chapter 4 and what is ultimate fate in the franchise is. Warning: major spoilers ahead for John Wick 4.
Who is the Marquis de Gramont?
The Marquis Vincent de Gramont is the main villain in John Wick: Chapter 4 and is the highest-ranking member of The High Table. This is due to the fact that John shoots The Elder in the head at the beginning of the thriller movie, putting the influential Frenchmen in power for good.
The Marquis, played by Bill Skarsgård, has one job in the new movie – eliminate John Wick before he can cause any more embarrassment or challenge The High Table again. And the Marquis takes his job seriously – ruthlessly using his money and power to send killers John's way constantly.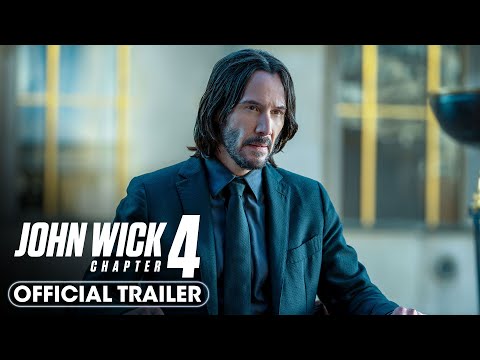 The Marquis is also shown to be undeniably evil and sadistic. Throughout the film, we see him enjoy inflicting pain on others – and using his foes, friends, and loved ones as bargaining chips for his service. In short, he is a clear-cut bad guy who seems pretty much untouchable until John challenges him to an ancient High Table ceremony – a duel.
The Marquis and John agree to settle their differences through 'the old ways' – agreeing to meet at sunrises and fire duelling pistols until one of them is dead. However, the Marquis uses a substitute in his stead, John's old friend and fellow assassin, Caine. However, ultimately the Marquis is an arrogant man who tries to kill John Wick himself – getting shot in the head in the process.
So yeah, The Marquis Vincent de Gramont's reign is short-lived, and John and Caine walk away with their freedom.
If you are curious about the latest John Wick movie, here is our John Wick 4 review. Or for more on the latest characters in the franchise, read our guide explaining 'who is Nobody in John Wick 4'. You can also find out who kicks the bucket in our guide detailing everyone who dies in John Wick 4. We've also got a list of the best movies ever made.