Is John Wick 4 streaming? If you want to know how to watch the new Keanu Reeves movie, you came to the right place.
The John Wick saga is still going strong, and now the John Wick 4 release date has been and gone so it's time to delve into all the ways you can watch the new movie. Keanu Reeves leads the John Wick cast once more for the latest instalment of the action movie series, and you're all probably dying to know where you can catch the fun.
Well, call off the hit because we have all the details about the new John Wick movie, including the answer to the question, is John Wick 4 streaming?
How to watch John Wick 4
You've been able to watch John Wick 4 in cinemas from March 24, 2023.
The Keanu Reeves movie is being released exclusively in theatres, but you wouldn't want to watch Baba Yaga snapping necks and cashing cheques on a small screen now, would you?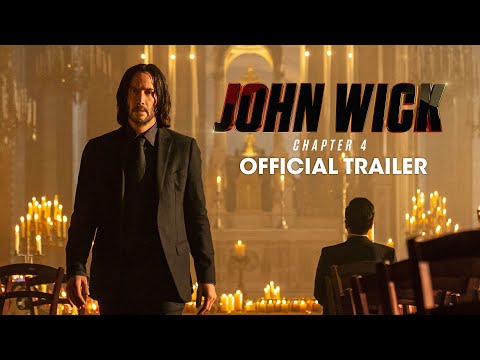 Is John Wick 4 streaming?
As of April 2023, John Wick 4 is not on any streaming platform. You will only be able to see the film in cinemas for the meantime.
It's unclear at this moment exactly which streaming service John Wick 4 will end up on after its theatrical run, but it's very likely the thriller movie will find its way to Lionsgate Plus (formerly known as Starz Play). This would suggest you'll be able to catch John Wick 4 at home via a Prime Video subscription. You can sign up for Prime Video right here.
Is John Wick 4 on Netflix?
No, John Wick 4 is not available on Netflix either in the US or the UK. Sorry about that.
While you're here, check out our guides to other content on the way with a similar vibe to John Wick, like the Extraction 2 release date or the Reacher season 2 release date.