When will Avatar 2 come to Disney Plus? The new installment in James Cameron's growing sci-fi saga Avatar ripped through movie theaters in December 2022, with Avatar 2 The Way of Water earning $2.3bn at the worldwide box office. Cameron simply never misses.
It's been a long time since the first Avatar movie, though, and times have changed. There's more competition than ever from the best superhero movies, the prestige of the best TV series, and even videogames. This means audiences quite often choose not to go to the cinema to watch the best movies. Instead, they choose to wait for them to hit streaming platforms. Amazingly, some people might not have seen Avatar 2 yet.
So when will one of the best James Cameron movies be available to stream? Well, we know it's a Disney movie, so Disney Plus will be its digital home for the foreseeable future. But when will Avatar 2 come to Disney Plus?
When will Avatar 2 come to Disney Plus?
Avatar 2 is available to stream on Disney Plus now, so feel free to dive back into Pandora.
Disney Plus subscribers can now explore the Na'vi and their newest adventure, as the first of Cameron's new movies has now arrived on one of the best streaming services. If you're still on the fence about watching it, check out our Avatar 2 review first and find out all about the Avatar 2 cast.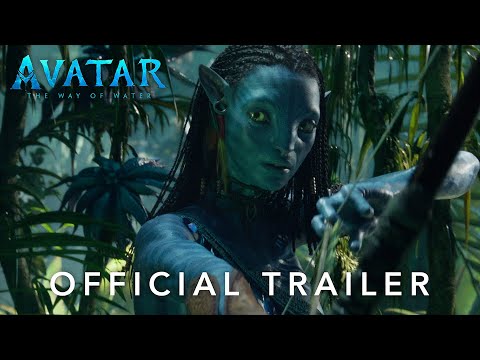 What time is Avatar 2 on Disney Plus?
Avatar 2 arrived on Disney Plus at 12am PT/3am ET on June 7, 2023. So it's there now, ready and waiting for you.
If you need a refresher heading back to Pandora, then read our article, explaining everything you need to know before watching Avatar 2. If that wasn't enough, we've also explained how to watch Avatar 2, the Avatar 2 runtime, how much Avatar 2 cost to make, the Avatar 2 filming locations, and the differences between a Na'vi and an avatar.
We also have guides to the Avatar 3 release date, the Avatar 3 title rumors. We even explained what happened to Jake Sully's human body at the end of Avatar.
You can also find out the hilarious reason Michelle Rodriguez won't do more Avatar movies and why Alita 2 might happen now thanks to Avatar 2. And to hear more about Pandora first-hand, we interviewed the Avatar 2 cast about the pressure of following up the biggest movie ever.