We're still waiting to see what happens in the conclusion of Yellowstone, but one of the stars has some ideas. Wes Bentley, who plays Jamie Dutton in Yellowstone, has commented that the Yellowstone season 5 part 2 could bring some real carnage.
"The potential is there. We've seen what this show can be and how violent this world can be," he tells TVLine, in an interview conducted before the 2023 Actors Strike. "I thought it was really amazing to see the restraint [in the first half of] this season from the violence."
He thinks bodies could really start dropping for one of the best TV series, commenting that the Yellowstone cast could be in real danger. "It was a different kind of intensity than we've had in previous seasons," he states. "Maybe that's a build-up for some crazy bloodbath at the end, or maybe that tension continues until it explodes in some more compact way."
Of course, Bentley makes clear he doesn't know anything. Coming up with what happens is creator Taylor Sheridan's job, though thanks to the 2023 Writers Strike he'll be simply music on what's possible for the foreseeable future.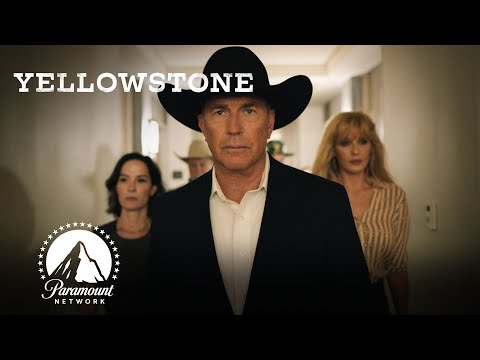 We do know that Kevin Costner will be leaving. It was confirmed earlier this year that season 5 would be his exit from the franchise. Matthew McConaughey will be essentially replacing Costner for an as-yet-unnamed sequel. Really, the flagship show has become less and less necessary as we've gotten more from the drama series.
Right now, we have the Lawmen: Bass Reeves release date, the 6666 release date, and the 1923 season 2 release date to look forward to. Yellowstone just keeps expanding, moving the story well beyond John Dutton and his tribulations.
That said, we're still excited to see what happens. As Bentley says, there's a tension building that should mean the final episodes have some real bite to them. Costner, meanwhile, is dedicating himself to the Horizon release date, and creating his new movie — something that we expect to be one of the best Westerns this century.
We'll just have to see what happens. Check out the best Paramount Plus shows for more of what's available on the platform, as well as the best thriller series for other top-class television.