While the future of the main Yellowstone story remains in doubt due to contractual disagreements, now is a perfect time to fantasize about what could happen in the future of the hit TV show. Today, our dreams involve Meryl Streep causing issues for the Dutton family.
Yellowstone's top dog may be Kevin Costner, but there's room in the Yellowstone timeline for plenty of A-list stars. Harrison Ford and Helen Mirren have already joined the Yellowstone cast for 1923, and now we are letting our imagination run wild with the prospect of Meryl Streep, one of the best actors of all time, getting a role on the show.
Luke Grimes, who plays Kayce Dutton in the best Taylor Sheridan TV series, has been getting our hopes up when discussing his dream cameos for Yellowstone.
Speaking to IMDb, Grimes was asked who he would add to the cast of Yellowstone, and said it would be "cool" if Meryl Streep were to join him on the Dutton Ranch. Well, that's an understatement!
On how the legendary actor could fit into the story, Grimes added: "Who could Meryl play? Meryl could play the new baddie, there's always a big baddie each season. We need to see her in a cowboy hat. Have we seen Meryl Streep in a cowboy hat before? You heard it here first."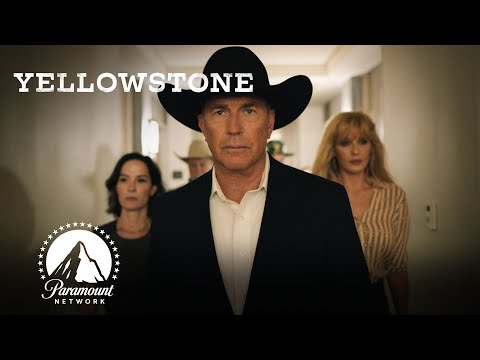 Streep has already appeared in some of the best movies of all time, so it makes sense that she would be ready to make the jump to the small screen and appear in one of the best TV series around.
However, with Yellowstone season 5 part 2 in the balance, the future of the main timeline is muddier than a horse's stable right now. So, don't hold your breath for anyone joining that particular branch of the show. Streep could, however, hop into one of the spin-offs, so maybe we will see her when the Yellowstone 6666 release date arrives, or she could make life difficult for Harrison Ford when the Yellowstone 1923 season 2 release date drops.
Until then, we will just have to live in our little cowboy dream world a little longer. While you're with us, why not go for a ride and check out our list of the best Westerns or learn more about John Dutton, Beth Dutton, and Rip Wheeler. Alternatively, you can look ahead to new movies coming up, with our guide to the Horizon release date, which will star Costner himself. Speaking of, here's what will happen if Taylor Sheridan can't bring back Costner.