What channel is Yellowstone on? These days, you'd expect to catch anything on some of the biggest streamers. But for those who like a weekly release, you may wish to watch episodes on the small screen as and when they come.
Yellowstone is one of the biggest and best TV series of recent years. Combining Western movie sensibilities with the best drama series tropes, the Yellowstone timeline has been providing thrills, explosive characters, and intensely unpredictable plots since day one.
If you want to know where Yellowstone lives, we've got you covered. As well as the Yellowstone channel and release schedule, you can also find out how to stream online and where else you can watch the series with our guide below.
What channel is Yellowstone on?
Yellowstone season 5 is currently on a season break, but you can watch season 1 of the series on CBS right now.
During the 2023 Writers Strike and Actors Strike, CBS acquired the rights to several drama series, including Yellowstone. That means you can now watch Yellowstone on CBS from season 1 every Sunday night at 8pm ET.
Here's the Yellowstone CBS release schedule:
Season 1 episode 1: Daybreak – Sunday, September 17
Season 1 episode 2: Kill the Messenger – Sunday, September 23
Season 1 episode 3: No Good Horses – Sunday, September 23
Season 1 episode 4: The Long Black Train – Sunday, October 1
Season 1 episode 5: Coming Home – Sunday, October 1
Season 1 episode 6: The Remembering – Sunday, October 8
Season 1 episode 7: A Monster Is Among Us – Sunday, October 15
Season 1 episode 8: The Unravelling part 1 – Sunday, October 15
Season 1 episode 9: The Unravelling part 2 – Sunday, October 22
When Yellowstone season 5 part 2 starts airing, you'll be able to watch it on the Paramount Network on your television and online. If you have the right cable subscription, you can watch Yellowstone on the Paramount Network channel or catch up On Demand at a later point.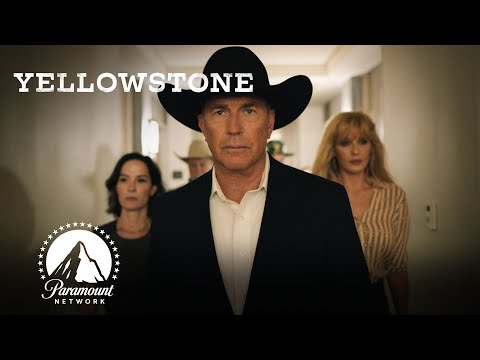 Is Yellowstone streaming?
Strangely, the flagship Yellowstone series isn't available to stream on Paramount Plus in the US, so you'll have to watch it as part of a paid Peacock subscription or catch up On Demand on the Paramount Network.
You can also buy by episode or season on Prime Video. If you're in the UK or Canada, then you can stream the entire Yellowstone series on Paramount Plus. Confusing, we know.
For more on the Duttons, check out our guide to the Yellowstone cast, and see when you can expect the 6666 release date and 1923 season 2 release date to drop. You can also discover the ten shows like Yellowstone to watch next, and check out our guides to John Dutton and the Yellowstone brand. And, if you want to know what else you can watch, check out everything new on Paramount Plus this month.
If you like a deep dive, check out why we think Dallas ran so Yellowstone could fly, and read our feature on what to do now that Yellowstone is breaking up with you.