Who's in The Wheel of Time cast? It's a good time to be alive if you're a fantasy fan. With frequent prequels, sequels, and spin-offs, the small screen has come alive with tales of faraway places and strange beings with magical quests.
The Wheel of Time is no exception. Piggy-backing off the success of Game of Thrones (and its successor, House of the Dragon), the Amazon Prime series has set out to earn itself a spot on the list best fantasy series of all time. And while one season might be too little to say for sure, it certainly has its fans already.
But with so many characters moving around, who's who in The Wheel of Time, and where have you seen them before? Fear not, weary wanderer — here's everything you need to know about The Wheel of Time cast.
The main The Wheel of Time cast:
Rosamund Pike as Moiraine Damodred
Daniel Henney as al'Lan Mandragoran
Zoë Robins as Nynaeve al'Meara
Madeleine Madden as Egwene al'Vere
Josha Stradowski as Rand al'Thor
Marcus Rutherford as Perrin Aybara
Rosamund Pike as Moiraine Damodred
Moiraine Damodred is the protagonist of this fantasy show. She also happens to be a legend, due to her avoidance of being placed on the Sun Throne, and her position as an advisor of the Dragon Reborn. She also survived an encounter with not one, but four of the Forsaken (the channelers who served the Shadow in the War of Power). Basically, she's a badass.
Rosamund Pike has been dominating the industry for a while now. In the early 2000s, she mainly stuck to roles within TV movies, but would hit her stride when she earned the role of Miranda Frost, the femme fatale in the James Bond movie, Die Another Day. After this, she also appeared as Jane Bennet in the romance movie Pride and Prejudice (the one with Succession's Tom as Mr Darcy, not the Depression Barbie version).
She's most known for her role as Amy in one of the best thriller movies of all time, Gone Girl. Naturally, you'll see her again when The Wheel of Time season 2 release date rolls around, but you can also catch her next in Saltburn, the upcoming 2023 drama movie from Emerald Fennell.
Daniel Henney as al'Lan Mandragoran
Also known as Lord of the Seven Towers, al'Lan is the only remaining member of the royal line of Malkier. He also serves as Moiraine's companion throughout the series. al'Lan is dedicated to his duty and honor as a Malkieri. While he can often be cold and impassive, he does often show a sense of humor.
He's played in the series by Daniel Henney, who began acting in the mid-2000s. He played Agent Zero in X-Men Origins: Wolverine and also appeared in the action movie The Last Stand. He also voiced Tadashi in the animated movie Big Hero 6. He's appeared in several drama series, including the likes of NCIS: Los Angeles and Criminal Minds.
Zoë Robins as Nynaeve al'Meara
Nynaeve is another main protagonist. She was the Wisdom of Emond's Field and becomes the Queen of Malkier as a result of her marriage to Lan Mandragoran. She's also one of the most powerful female channelers alive. She was originally born into a farming family and was raised to track and hunt until she was later orphaned.
Zoë Robins, a New Zealand actress, took on her first acting role at age 12. She's not appeared in much, but has starred in the slasher movie Black Christmas and played the White Ninja Steel Ranger in Power Rangers Ninja Steel.
Madeleine Madden as Egwene al'Vere
Egwene is the daughter of Emond's Field's mayor but also happens to be a Dreamer and exhibits great strength in One Power. Egwene wants to learn, and often goes against the wishes of her father to do so. She catches the attention of Moiraine with her talents and desire to advance. She's one of the strongest female channelers in a thousand years, and is able to reach her full potential to become a very powerful figure.
Madeleine Madden is an Australian actress, who was the first teenager in Australia to deliver an address to the nation when discussing the future of Indigenous Australians. She would then go on to star in a variety of TV roles, and would also appear in the mini-series Tomorrow When the War Began. She also first made it big in Hollywood when she had a guest role in the adventure movie Dora and the Lost City of Gold.
Josha Stradowski as Rand al'Thor
If there's only one thing you need to know about Rand al'Thor, it's that he's the Dragon Reborn. What does this mean? Well, the Dragon is the male champion of the Light against the Dark One, so he's pretty important. His abilities in the One Power is unmatched, which makes sense since he's basically the one prophesied to save humanity.
Josha Stradowski is a Dutch actor, who most recently starred in the 2023 movie Gran Turismo, as the main antagonist. He's also appeared in a handful of Dutch projects, but The Wheel of Time is no doubt his biggest role to date.
Marcus Rutherford as Perrin Aybara
Perrin Aybara is also known as the Young Bull. He's a wolf brother, which is a person who has a special kinship to wolves and inhabits some wolf-like traits. Perrin has great strength but has a calmer temperament and isn't so quick to lose his temper. He's thoughtful and chooses his words carefully. That said, when he does get angry, you probably ought to stay out of his way.
Like the rest of the cast, Rutherford doesn't have the longest filmography. But he has appeared in a few movies, such as Obey and County Lines. Thus far, The Wheel of Time has been his most notable role.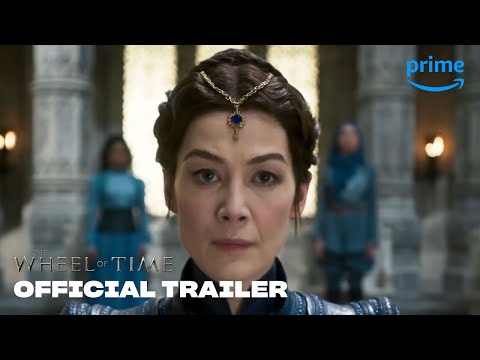 Everyone in the Wheel of Time cast:
There are plenty of characters and cast members to know, despite there only being one season of the series so far. Here, we break down everyone from the main players to the supporting cast.
Here's everyone in The Wheel of Time cast:
Rosamund Pike as Moiraine Damodred
Daniel Henney as al'Lan Mandragoran
Zoë Robins as Nynaeve al'Meara
Madeleine Madden as Egwene al'Vere
Josha Stradowski as Rand al'Thor
Marcus Rutherford as Perrin Aybara
Barney Harris as Mat Cauthon (season 1)
Kate Fleetwood as Liandrin Guirale
Priyanka Bose as Alanna Mosvani
Hammed Animashaun as Loial
Sophie Okonedo as Siuan Sanche
Kae Alexander as Min Farshaw
Fares Fares as Ba'alzamon
Lolita Chakrabarti as Marin al'Vere
Michael Tuahine as Bran al'Vere
Michael McElhatton as Tam al'Thor
Johann Myers as Padan Fain
Naana Agyei Ampadu as Danya
Mandi Symonds as Daise Congar
David Sterne as Cenn Buie
Juliet Howland as Natti Cauthon
Christopher Sciueref as Abell Cauthon
Petr Simcák as Tom Thane
Litiana Biutanaseva as Bode Cauthon
Lilibet Bituanaseva as Eldrin Cauthon
Abdul Salis as Eamon Valda
Stuart Graham as Geofram Bornhald
Pearce Quigley as Master Hightower
Alexandre Willaume as Thom Merrilin
Álvaro Morte as Logain Ablar
Clare Perkins as Kerene Nagashi
Izuka Hoyle as Dana
Peter Franzén as Stepin
Daryl McCormack as Aram
Narinder Samra as Raen
Maria Doyle Kennedy as Illa
Taylor Napier as Maksim
Emmanuel Imani as Ihvon
Miguel Álvarez as the King of Ghealdan
Guy Roberts as Uno Nomesta
Amar Chadha-Patel as Lord Yakota
Thomas Chaanhing as Lord Agelmar
Sanra Yi Sencindiver as Lady Amalisa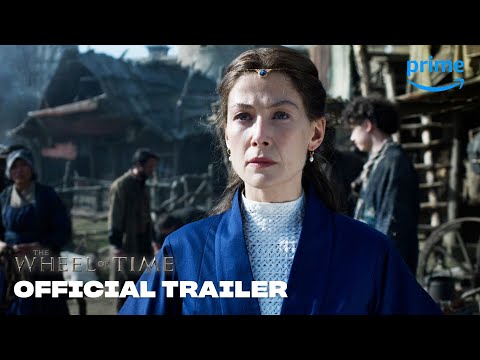 If it's more fantasy you seek, check out our guide to the Game of Thrones cast, the House of the Dragon season 2 release date, and the Rings of Power season 2 release date. We've also broken down how to watch all the Lord of the Rings movies in order, as well as the Foundation season 2 release schedule. Don't forget about all the best TV series you need to be watching.
Elsewhere, check out all the best fantasy movies and best monster movies for more otherworldly finds, and see what happened when we got AI to write the Game of Thrones sequel. (Spoiler alert: it was terrible.)