What is the Wednesday season 2 release date? The new ooky, kooky, and spooky Netflix show brought The Addams Family back to live-action in a dream crossover with nu-goth extraordinaire, Tim Burton.
The first season of Wednesday ended with the titular teen solving the mystery of the Nevermore Academy monster – one that made one of the best Netflix series worth watching – and we're already eager for more from the young Addams and her newfound friends. What kind of creatures and mysteries could emerge from the school's crypt? Could Enid Sinclair finally convince Wednesday to wear more than black and white?
That all said, what is the Wednesday season 2 release date? We've looked into if a second season of one of the best horror series is prophesied on Netflix. You never know where Uncle Fester and the rest of The Addams Family are lurking.
Wednesday season 2 release date speculation
Wednesday season 2 was officially announced in January 2023, but it's likely that the eldest child of The Addams Family won't be back on our screens until late 2024.
What's the reason for this delay? Well, the 2023 Writers Strike and Actors Strike is playing havoc on productions across the world, and filming hasn't begun on Wednesday season 2. That said, it was one of the most popular shows of 2023, so we think that as soon as Netflix has the chance, they'll begin filming.
Tim Burton commented on the delay and his potential involvement in season 2 in an interview with BFI, saying "I mentally put stuff on hold until all the strikes are over. I can edit and do things I can do, but until the veil is lifted, then things get back into it. But yeah, I'll be involved in some [way]. I'm not quite sure, because everything has stopped at the moment."
It sounds like Burton may end up directing an episode or two of season 2, which fans would surely appreciate.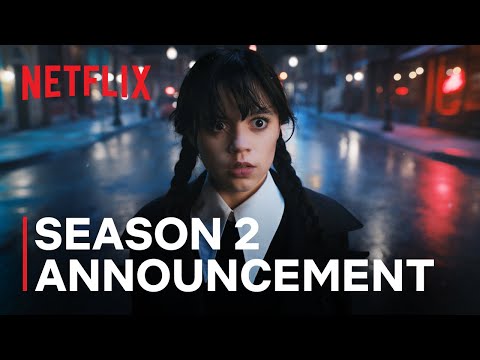 Wednesday season 2 cast speculation
Jenna Ortega will lead the cast of Wednesday season 2. Emma Myers as her roommate Enid Sinclair, Joy Sunday as Nevermore's most popular student Bianca Barclay, and Moosa Mostafa as bee-lover Eugene are likely returning too.
However, it's looking like Percy Hynes White might not be returning as Wednesday's schoolmate and potential love interest Xavier Thorpe, since the actor has been subject to sexual assault allegations since the season 1 release. Netflix has yet to release an official statement on this.
We also know that we're going to get some different members of the Addams Family this time around. Ortega has confessed that she's a big fan of Cousin Itt.
The expected Wednesday season 2 cast list:
Jenna Ortega as Wednesday Addams
Emma Myers as Enid Sinclair
Hunter Doohan as Tyler Galpin
Joy Sunday as Bianca Barclay
Georgie Farmer as Ajax Petropolus
Moosa Mostafa as Eugene Otinger
Victor Dorobantu as Thing
Catherine Zeta-Jones as Morticia Addams
Luis Guzmán as Gomez Addams
Isaac Ordonez as Pugsley Addams
Gwen Jones as young Morticia Addams
Lucius Hoyos as young Gomez Addams
George Burcea as Lurch
Fred Armisen as Uncle Fester
What's Wednesday season 2 about?
Wednesday season 2 is expected to return to Nevermore Academy, and will likely see Wednesday take on a whole new mystery.
As much is hinted at in the Wednesday ending, where she receives a mysterious text before the students break for the end of the semester. Wednesday has more mysteries to solve, like finding out who her stalker is, and more to learn about the Addams Family. What more can we possibly uncover?
We know that although season 1 explored something of a love triangle, this is going out the window for the continuation. Jenna Ortega is a producer on the second season and has been vocal about some of the show's elements that she was uncomfortable with in the past.
"Everything that Wednesday does, everything I had to play, did not make sense for her character at all. Her being in a love triangle? It made no sense," she said [via Variety]. All this means that season 2 could likely move away from the more classic 'teen' tropes, and turn into something a little darker.
Is there a Wednesday season 2 trailer?
There is currently no trailer for Wednesday season 2 as the show hasn't started filming for its next chapter yet.
In the meantime, listen to Jenna Ortega explain how that viral dance scene from the first season came about. You know the one.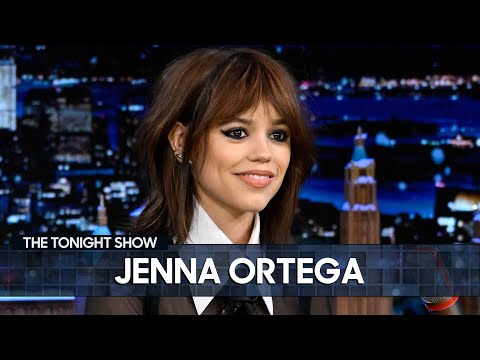 Where can I watch Wednesday season 2?
You can watch Wednesday season 2 on Netflix when it releases.
It's currently where season 1 lives. The show is a Netflix exclusive and will only be available on that streaming service. Luckily for you, there's also of plenty new on Netflix to keep you going in the meantime.
How many episodes are in Wednesday season 2?
We expect that Wednesday season 2 will have eight episodes, just like the first season.
Perhaps we'll get another cello song from Wednesday too. Alas, it's all speculation for now — we'll keep you posted.
For more on Netflix's darkest family drama, we've explained how stories like Wednesday and Matilda are important in their representation of autistic girls. If you're looking for more of the best TV series out there today, check out our guides to The Sandman season 2 release date, The Rings of Power season 2 release date, and House of the Dragon season 2.
If, like Wednesday, you're looking for some spooks, check out our lists of the best horror movies, best ghost movies, and best movie villains of all time. She would approve.