Despite only being released at the end of the year, 2022 TV series Wednesday has already broken several records and proven itself to be a cultural phenomenon. The teen drama series, which is based on The Addams Family, follows a teenage Wednesday Addams as she grapples with supernatural forces and growing pains at Evermore Academy.
One particular scene from Wednesday has particularly resonated with streaming service audiences: namely, when the titular character, who is played by Jenna Ortega, performed a quirky and hypnotic dance routine to The Champs' 'Goo Goo Muck.'
The dance ended up going viral and being remixed within an inch to its life, with thousands of people imitating the dance and dressing up as the character on TikTok to remixes of Lady Gaga's 'Bloody Mary.' The trend became so widespread, the TikTok tag #wednesdaydance has already amassed 1.6 billion views.
However, in a red-carpet interview with Entertainment Tonight, Ortega revealed that as stunned as she is by the dance going viral, she does have a couple of regrets.
Even that I still can't believe, because it was kind of – some of the moves I had planned, some of it was improvised," Ortega said of the dance's virility. "That was one of the scenes that I stay awake at night thinking about because I thought there was so much that I should've done and could've done, so the fact that anyone has shown any bit of appreciation or have even tried it themselves is kind of — it's not fathomable to me."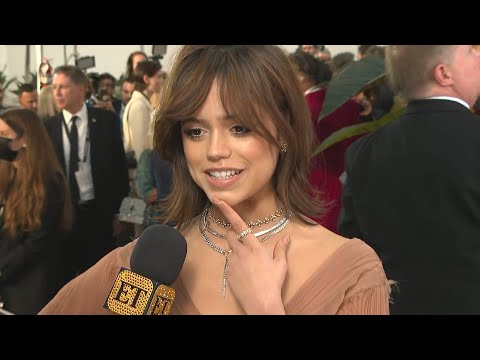 In a social media post, the Netflix series star had previously listed some of her inspirations for the dance, which include "Siouxsie Sioux, Bob Fosse's Rich Man's Frug, Lisa Loring, Lene Lovich, Denis Lavant, and archival footage of goths dancing in clubs in the 80's."
With the Wednesday season 2 release date remaining unconfirmed, it might be a while until we see Ortega in the role again. However, in the meantime, you can catch her in new movie Scream 6 which is released later this year.