Who is in The Witcher season 3 cast? Henry Cavill has grunted his way around our TV screens again as monster slayer-extraordinaire, Geralt of Rivia, for one last gruesome time.
Now, The Witcher is back on Netflix with season 3 and with the arrival of volume 2, it's curtains for Cavill. It's one of the best fantasy series around, and the main The Witcher cast continues to do a great job as we explain in our The Witcher season 3 volume 1 review. But, there are also plenty of questions left too.
So, to see where we stand now that it's all over, we've we've scoured Aretuza, Kaer Morhen, Nilfgaard, and Redania for the latest information. Here's our guide to The Witcher season 3 cast list, with plenty of additional information on its reviews, plot, and more.
The Witcher season 3 cast
Henry Cavill leads the cast for one final time, along with Anya Chalotra and Freya Allan. After season 3, Cavill's will be replaced by Liam Hemsworth from The Witcher season 4 onwards.
Joey Batey also returns as the lovable Jaskier, while new cast members include Robbie Amell as Elven fighter Gallatin, Meng'er Zhang as hunter Milva, Hugh Skinner as "royal playboy" Prince Radovid, and Christelle Elwin as teenage thief Mistle.
The Witcher season 3 cast list includes:
Henry Cavill as Geralt of Rivia
Anya Chalotra as Yennefer of Vengerberg
Freya Allan as Ciri
Joey Batey as Jaskier
Robbie Amell as Gallatin
Meng'er Zhang as Milva
Hugh Skinner as Prince Radovid
Christelle Elwin as Mistle
Bart Edwards as Urcheon of Erlenwald
MyAnna Buring as Tissala
Therica Wilson-Read as Sabrina
Tom Canton as Filavandrei
Simon Callow as Codringher
Eamon Farren as Cahir
Terence Maynard as Artorius Vigo
Lars Mikkelsen as Stregobor
Mahesh Jadu as Vilgefortz
Mecia Simson as Francesca
Wilson Mbomio as Dara
Graham McTavish as Sigismund Dijkstra
Cassie Clare as Philippa Eilhart
What happens in The Witcher season 3?
The primary focus of the plot in The Witcher season 3 is on Geralt and Yennefer trying to keep Ciri safe. Across volume 1, they're being chased across the Continent by an outrageous number of enemies, who all want Ciri for their own personal goals.
The Elves want Ciri because they think she can fulfil a prophecy and see the return of Elven supremacy. The Redanian King wants Ciri to marry him in order to have a claim to the throne of Cintra. The Wild Hunt is riding after Ciri after seeing her in another realm. And that's not it: Nilfgaard, Rience, and the Brotherhood of Sorcerers all want Ciri too.
That's enough to keep Geralt and Yennefer's hands full, and they're trying to find allies who will help them. Meanwhile, after Ciri's training at Kaer Morhen, Yennefer is now trying to further Ciri's grasp of magic which has enormous potential.
Volume 2 focusses on the destruction of Aretuza, and the splintering of the group once again. In The Witcher season 3 ending, Ciri joins the Rats under the alias Falka, while Geralt and Jaskier head to Nilfgaard in an ill-informed quest to find her.
The Witcher season 3 release date and reviews
The Witcher season 3 was be split into two parts, with volume 1 having released on Thursday June 29, 2023, and volume 2 having arrived on Thursday July 27.
With the end of July now here, The Witcher season 3 is done. Now we're waiting for The Witcher season 4 release date, whenever that might be.
Reviews for The Witcher season 3 have been broadly positive so far. In Our own The Witcher season 3 review, we gave it 3 stars and explained that there are lots of great moments, even if the more political focus of the series doesn't entirely work.
Other reviews have echoed these sentiments, though there's a lot left up in the air still as the season isn't actually over. It currently holds a strong 92% critic score on Rotten Tomatoes.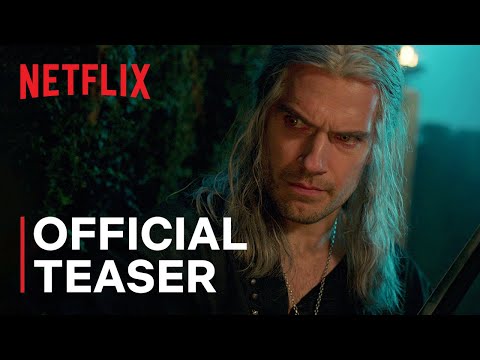 The Witcher season 3 trailer
Netflix released a trailer for The Witcher season 3 on April 25, and it's very spooky indeed. The second Witcher trailer was shared on Thursday, June 8, 2023 at Summer Games Fest, before an extended action sequence clip was also released too by Netflix. Check it out below:
Where can I watch The Witcher?
The Witcher season 3 will be on Netflix, joining the other seasons. Both volumes of the new season are there now, and you can also rewatch the excellent first two seasons, which are right there waiting for you.
How many episodes are in The Witcher season 3?
The Witcher season 3 is made up of two volumes, with a total of eight episodes. The first volume will consist of 5 episodes, while the remaining 3 episodes released with volume 2.
That's it on season 3. For more Witcher content you can read our interview with Anya Chalotra, Joey Batey, and Freya Allan as well as our interview with stunt coordinator Wolfgang Stegemann and armorer Nick Jeffries. Or learn more about the Wild Hunt before finding out who was the first Witcher.
To broaden your horizons, take a look at our picks for the best TV series and see what's new on Netflix. If you prefer The Witcher games, you can also check out PCGamesN's guide to The Witcher remake release date and Pocket Tactics' breakdown of The Witcher 3 characters.