Who is Rience in The Witcher, and why does he want Ciri? Here's everything you need to know about Rience in The Witcher season 3. Minor spoilers ahead.
The Witcher is back on Netflix with volume 2 of season 3, brining the season to a close. So far, we've seen Geralt, Yennefer, and Ciri on a journey across the Continent as they're tracked down by a seemingly endless variety of factions.
The Elves, Redania, the Wild Hunt, and Niflgaard each wants Ciri for their own purposes. If that wasn't enough, a deadly mage named Rience is also on the hunt for her. But what do we know about Rience, and why is he tracking down Ciri in The Witcher season 3?
Rience in The Witcher explained
Rience is a powerful fire mage introduced in season 2. In the Netflix series, Rience was imprisoned in Cintra by Queen Calanthe for ten years for crossing her.
However, in The Witcher season 2 Rience was freed by Lydia van Bredevoort who tasked him with tracking down Ciri on behalf of he mysterious employed. In doing so, Rience captured and tortured Jaskier before the bard was freed by Yennefer.
In the books, Rience was a fire mage who was trained as an assassin after being kicked out of his school for theft. We can assume that the character's backstory in The Witcher series is something similar.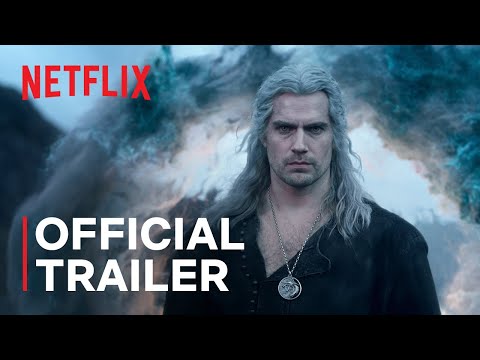 What does Rience want with Ciri in The Witcher season 3?
Rience's mission to capture Ciri continues in The Witcher season 3. In the new season he is still after the young princess, travelling across the Continent is his attempt to find her and Geralt.
This results in a confrontation between himself and Geralt, and the Witcher manages to break the mage's wrists, but not kill him. This means he's still on Ciri's tail, until the Thanedd coup, where Geralt eventually decapitated the mage. Good riddance.
For more Witcher content, read our The Witcher season 3 volume 1 review, head to our guide on The Witcher cast, and find out who was the first Witcher. You can also learn more about Falka, and Henry Cavill's last scene as Geralt before seeing what could be in store for The Witcher season 4 release date.
Or, take a look at our guide to everything new on Netflix, before seeing our picks for the best TV series of all time. If you prefer the games, you can also check out PCGamesN's guide to The Witcher remake release date and Pocket Tactics' breakdown of The Witcher 3 characters.