Who is Falka in The Witcher? Henry Cavill's time as Geralt is over, as all of season 3 has now landed on Netflix.
The Witcher has been one of the best fantasy series on Netflix since it first aired, and with the end of season 3 we're about to step into a whole new chapter in the show's history. Liam Hemsworth will step up up to take on the role of Geralt from The Witcher season 4 release date onwards, and Ciri looks set to take on an even more important role in the plot.
Speaking of Ciri, as fans watch the new episodes they'll have one name on their lips: Falka. But who is Falka, and how does she link in with Ciri?
Who is Falka in The Witcher?
Falka was a princess of Redania known through the history of The Contient as a legendary of an infamous rebellion. As the daughter of King Vridank, Falka led a brutal uprising and would go on to kill her father and her half-brothers.
Not too long after, Falka is captured and killed after turning tyrannical. Before her death she swears that a child with her blood, in the future, would avenge her. That sounds a lot like Ciri, who has seen visions of Falka since season 2, and now again in the Korath desert in season 3. In these visions, Falka tells Ciri to embrace her powers and use them to reshape the world.
If Falka's prophecy comes true, Redania (and anyone else who gets in Ciri's way) is going to have to find a way to protect itself from Ciri's wrath.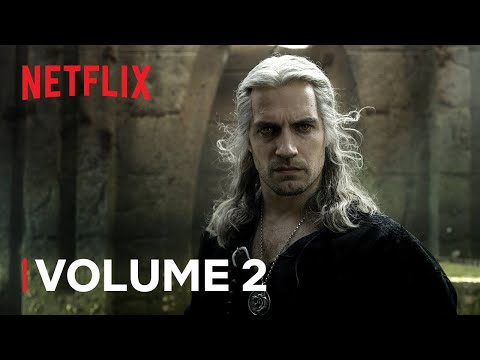 Why does Ciri call herself Falka?
As she joins the Rats, Ciri takes the name Falka as an alias in order to protect her new identity after seeing visions of Falka in the Korath desert. Symbolically, this also shows Ciri embracing a darker side of herself and her power, and could mark a big shift if her personality and story going forward.
That's everything you need to know about Falka, and how Ciri is linked to her, in The Witcher. For more check out our guide to The Witcher season 4 release date, and read our interview with The Witcher cast stars Anya Chalotra, Joey Batey, and Freya Allan. You can also can read our The Witcher season 3 volume 1 review as well as our interview with stunt coordinator Wolfgang Stegemann and armorer Nick Jeffries.
To broaden your horizons, take a look at our picks for the best TV series and see what's new on Netflix. If you prefer The Witcher games, you can also check out PCGamesN's guide to The Witcher remake release date and Pocket Tactics' breakdown of The Witcher 3 characters.