What is Aretuza in The Witcher season 3? Minor spoilers follow for The Witcher season 3.
Forget the Return of the King, we're talking about the return of The Witcher, as the latest season of the show lands on Netflix. The Witcher season 3 sees the continuation of the adventures of Geralt, Yennefer, and Ciri as they travel across the Continent in an attempt to keep the young princess safe.
A major plot point in new season of the fantasy series focuses on Yennefer training Ciri in magic. As we saw in season 2, Ciri has some innate abilities that only Yennefer can help to tame. This will allow Ciri to protect herself, become more powerful, and live up to her full potential. As part of this plot point, we're once again introduced to Aretuza as Yennefer goes back to enlist help. Here's everything you need to know about the location.
Aretuza explained in The Witcher
Aretuza is a school of magic where young women from across the Continent are taught and educated in all aspects of the arcane. Originally built by elves, the academy is situated on an island, isolating it from the rest of society.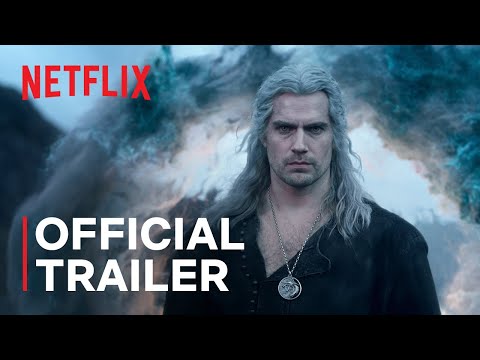 We first see Aretuza in season 1 through the eyes of Yennefer of Vengerberg. She arrives at Aretuza with raw, unrefined powers however under the tutelage of Tissaia she eventually becomes a powerful mage, and reshapes her appearance too.
While Aretuza has a legendary reputation for creating powerful mages, it's also a place of oppression and the students who cannot live up to their powers are turned into eels. As eels in the waters of Aretuza, they act as unwilling conduits of chaos, which helps bring magic to the place.
In The Witcher season 3, Yennefer returns to Aretuza in order to recruit help from Tissaia to protect Ciri. This is an emotional moment for the sorceress, and she sees her old school with new eyes.
The Witcher: season 3 volume 1 releases globally on Netflix on 29th June and volume 2 on 27th July. Read our The Witcher season 3 volume 1 review. For more Witcher content, head to our guide on The Witcher cast, and find out who was the first Witcher. Or, take a look at our guide to everything new on Netflix, before seeing our picks for the best TV series of all time. If you prefer the games, you can also check out PCGamesN's guide to The Witcher remake release date and Pocket Tactics' breakdown of The Witcher 3 characters.