What is Redania and the Redanian Intelligence? Minor spoilers follow for The Witcher season 3.
The Witcher is back in town (Netflix), and this time we're following Geralt's quest to protect Ciri from the cunning enemies pursuing her. These events takes The Witcher characters across the length and breadth of the Continent, which ends up involving several huge, dangerous factions including Redania and the mysterious Redanian Intelligence.
Here, we've broken down exactly what Redania is, and have given you all the intel you could ever need on their secretive Redanian Intelligence. Yes, we've spied on the spies.
Redania explained in The Witcher
Redania is one of the prominent and powerful Northern kingdoms of the Continent. The kingdom is led by King Vizimir II, and is rich from agriculture and trade while also boasting a strong military enabled by horses of unmatched training and breeding.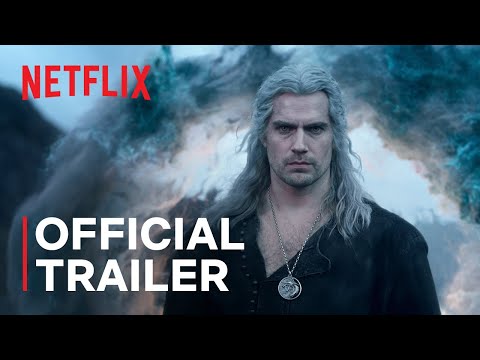 Redania is enemies with Nilfgaard, which technically makes it allied with the aims of Geralt. However, after the Nilfgaardian attack on Cintra in season 1 (which saw the death of Queen Calanthe, leading Ciri to Geralt) Redania also has ambitions to take over Cintra for itself.
In order to achieve this aim, Redania is looking to use and manipulate Ciri as a political tool by marrying to her to its king. This is because Ciri is the rightful heir to Cintra after the death of Calanthe, and if Redania were able to install her as its ruler they could use her as a puppet.
What is the Redanian Intelligence?
The Redanian Intelligence, also known as the Redanian Secret Service is a covert organization led by Dijkstra, an advisor to King Vezemir II.
Its aims are to spy and collect intelligence on Redania's enemies and – sometimes – even allies in order to further the goals of the kingdom within the Continent.
In The Witcher season 3, Dijkstra's work in the Redanian Intelligence is toward finding Ciri. Redania wants to use Ciri in order to exact its own aims and take control of Cintra, and the Redania Intelligence uses its agents to spread across the Continent attempting to gather information which can help lead them to her.
The Witcher: season 3 volume 1 releases globally on Netflix on 29th June and volume 2 on 27th July. Read our The Witcher season 3 volume 1 review. For more Witcher content, head to our guide on The Witcher cast, and find out who was the first Witcher. Or, take a look at our guide to everything new on Netflix, before seeing our picks for the best TV series of all time. If you prefer the games, you can also check out PCGamesN's guide to The Witcher remake release date and Pocket Tactics' breakdown of The Witcher 3 characters.