Will there be a Ted Lasso spin-off? The conclusion of Ted Lasso season 3 is upon us, blowing the final whistle on the show we believe to be the crowning achievement of Apple TV Plus. Unthinkable as it is, this might be goodbye for AFC Richmond.
Ted Lasso has been among the best TV series on our screens now for three years, providing us with many laughs, plenty of tears, and that brilliant Ted Lasso biscuit recipe. We basically want the Ted Lasso cast to stay in our lives forever, whether we get a Ted Lasso season 4 or not.
In the wake of the Ted Lasso season 3 ending, many fans are desperately hoping that one of the best comedy series in years isn't gone for good. So naturally, people are asking: will there be a Ted Lasso spin-off? Well, we've had a little peek around Nelson Road to find out. There are spoilers for the finale ahead.
Will there be a Ted Lasso spin-off?
There's plenty of potential for a Ted Lasso spin-off series, but nobody at Apple TV Plus has confirmed anything yet.
The future of Ted Lasso is up in the air, with no firm announcement about subsequent seasons or spin-offs. Initially, everyone seemed pretty convinced this was the end, but Ted's office door has moved further ajar with every passing week. Now, the cast has transitioned to giving a variety of entertaining but non-serious answers when asked.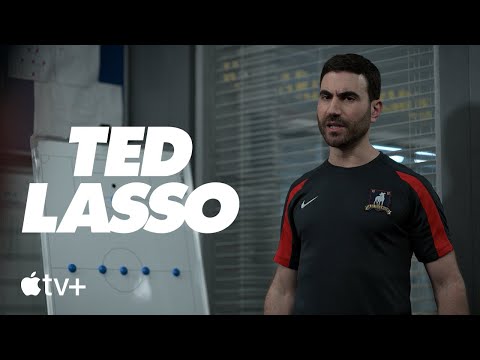 One of the joys of the Lassoverse (my editor coined it, and now I'm stealing it) is that every character is fleshed out in a way that makes them enticing enough for a spin-off. You could pick pretty much any member of the Richmond squad or backroom staff and give them a lead role.
The most obvious potential spin-off, though, presented itself in the final scenes of Ted Lasso season 3 episode 12 when Keeley pitched the idea of an AFC Richmond women's team to club owner Rebecca. On paper, that's a great opportunity to unleash a whole new ensemble of characters, with the incredible chemistry between Rebecca and Keeley at the center of it. We'd definitely watch it.
Whatever happens next, we've got plenty of Ted Lasso stuff for you to read, including those burning questions after season 3. Do Jamie and Keeley get back together in Ted Lasso? Do Ted and Rebecca end up together at the end of Ted Lasso? What does "be a goldfish" mean in Ted Lasso?
You can also find out what Brett Goldstein thinks is Roy Kent's fatal flaw and which comedy movie inspired Juno Temple's Keeley. Or if you want more football, check out our guide to the Welcome to Wrexham season 2 release date.