What's AFC Richmond women's team? With 90 minutes on the clock, Ted Lasso is finally over, and AFC Richmond has won more than just glory. They've also won our hearts and potentially the highly coveted title of the best Apple TV Plus series of all time.
Of course, just because Ted Lasso is ending doesn't necessarily mean that we're done with Richmond yet. Ted Lasso season 3 spent a long time setting up several potential spin-offs, and a lot of the Ted Lasso cast seem keen to keep the ball in play.
So in the closing moments of Ted Lasso season 3 episode 12, our eyes couldn't help but linger over Keeley's document titled "AFC Richmond's women's team". But what is AFC Richmond's women's team, and what might it mean for the show? Warning: potential spoilers ahead for the best Apple TV Plus show of them all.
What is AFC Richmond Women's Team?
AFC Richmond Women's Team is an idea that Keeley pitches to Rebecca during the Ted Lasso series finale's final montage. While we get no concrete details about the team, it's clear that Keeley and Rebecca have big plans for Richmond, and they go beyond Premier League glory.
While nothing's been confirmed, the Ted Lasso team here at the Digital Fix (me and another guy called Tom) are pretty confident that AFC Richmond's Women's Team is a potential Ted Lasso spin-off. There have been more than a few rumors that Ted Lasso will continue in some form, even if the main series is now over, and this seems like a great opportunity to continue telling stories in the Lassoverse away from the team we know and love.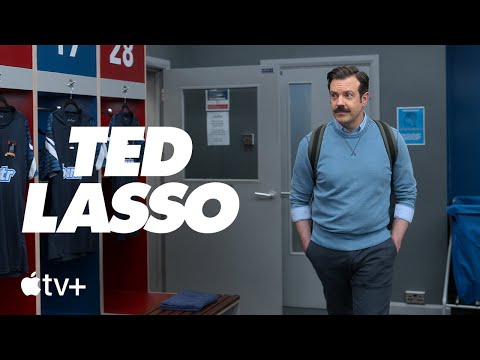 If you love the Greyhounds, then check out our full Ted Lasso season 3 review, and if spoilers are your thing, we've answered all your burning questions, including, "Does AFC Richmond win the league in Ted Lasso?", "Do Keeley and Roy end up together?", "Do Ted and Rebecca end up together at the end of Ted Lasso?", and "Does Ted go home at the end of Ted Lasso season 3?"
Not enough for you? We also interviewed Phil Dunster, and we've got Ted Lasso's biscuit recipe, so you can make your own biscuits with the boss. Finally, we have a list of the best TV series ever made for you to check out.