Yes, dear reader, it's finally happened. After 34 episodes, the referee's blown full-time on one of Apple TV Plus's biggest and best shows, Ted Lasso. It was a grueling 75 minutes for the Richmond faithful, but did Lasso's manage to score a win, or is it consigned to the relegation box of stinky endings? Warning spoilers from this point on.
The final episode of Ted Lasso season 3 begins where we left off with news of Rupert's 'sexual impropriety' basically, being a massive creep has caught up with him, and he's going to lose control of West Ham if he doesn't manage a win against West Ham. Not that that's on Rebecca's mind; she's had a nighttime visitor, Ted.
Oh, don't worry, they didn't sleep together. In what turns out to be a huge fake out for the 'Tedecca' fans out there (hey all), it's revealed there was just a gas leak in Richmond, so Ted, Beard, and Jane (Thankfully, the rest of the Ted Lasso cast were saved from hearing whatever Jane and Beard got up to) all stayed at Rebecca's house.
Still, there's tension in the room as it's revealed that, yes, Ted is indeed leaving at the end of the season, just as so many of us predicted. Unsurprisingly Rebecca's not massively pleased with this, but she accepts her friend's decision, and as we go to the Richmond dressing room, we see what a huge difference Ted has made at the club.
The team gets on like never before, Jamie, who was once so selfish, is generous and kind, and they've even forgiven Nate, who's back as an assistant kit man (assistant to the kit man) everything seems great, but there are storm clouds on the horizon. With Ted leaving, Rebecca's considering selling up and getting out of the game, as she only bought Richmond to ruin Rupert's life, and he's been doing that himself.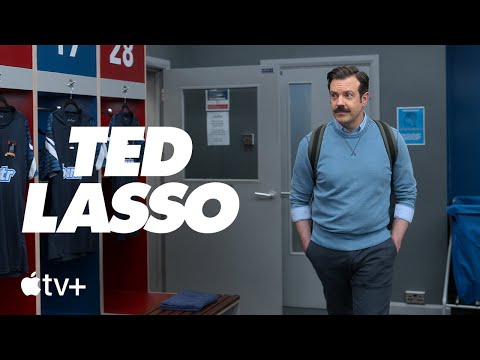 Roy, meanwhile, is feeling a tinge of jealousy as Jamie asks Keeley to come to Brazil with him on a sponsorship trip. In a moment that showcases his incredible growth, Roy doesn't immediately explode at Jamie; instead, he invites his former rival out for a beer, which makes the younger player incredibly happy.
To skip forward to the end of this story, I was initially a little disappointed that the pair got into an argument (and fistfight) over Keeley. After all, they're supposed to be grown men, and Keeley's not an object, and I liked the way she threw the pair of them out when they turned up unannounced at her door asking her to choose one of them, but it was only at the end of the episode I finally understood what Roy's story's been about this season.
You see, self-improvement is an ongoing process, and that's the road Roy's on. He's not a perfect man, but each day he gets better, and that's all we can ask for. Hell, that's essentially Ted's entire approach to coaching. It's about progress, not perfection. By choosing to open up to Ted and the Diamond Dogs (as he does later in the episode), Roy shows that he is capable of change. He's just not there yet. Anyway, you're not here for my high school-level analysis of the show. You're here to read what happens next.
Late at the Richmond grounds, as Ted wanders around, he runs into Nate, and we finally get what we've been waiting the entire season for. Nate apologizes to Ted and breaks down in tears, Ted, of course, forgives him, and that's sort of it. I'll be honest my immediate reaction was one of disappointment.
We've been building to this for the last eleven episodes, and that's what we got? Surely not. But as I sat with the ending, it grew on me. What was I expecting? This is always who Ted was. The cathartic outburst I craved was never going to happen. Instead, we got a realistic, underplayed, but no less emotional end to Nate's story where his mentor simply forgave him because that's what Ted does. He gives second chances.
But there's no time for that because it's matchday, and everything's riding on two games. Liverpool versus Manchester City and Richmond versus West Ham. If Richmond wins and City loses, then the Premier League title goes to the Greyhounds. It's still all to play for.
West Ham starts off strong, taking a two-nil lead, and as the halftime whistle blows, Richmond is despondent. If only there was a coach with an inspirational speech to rally the troops. What's that? Ted's got one? What a surprise. Yes, in what's become one of the show's most well-worn tropes, Ted delivers a pep talk that revitalizes the team (they also rebuild the Believe sign), and when they go back on the pitch, Richmond plays like a new team.
After some inspired play from Jamie and Sam, Richmond equalizes, and Rupert is incandescent with rage storming onto the pitch and demanding that Nate's replacement (George, who Ted replaced at Richmond) "take out Tartt." George refuses to play like that, and Rupert pushes him, resulting in the West Ham owner being ejected from the pitch as the Richmond fans call him a wanker.
This is the last time we see Rupert in the episode, and I loved his face as he stormed off the pitch. Rebecca set out to destroy the thing he loved in season 1, but she's done something far worse. She's turned it against him, and while he may still have his billions and may even escape the charges against him, there's something satisfying in knowing he can ber come home to the Dogtrack, the place he was happiest. Rebecca's finally had her revenge, and she did it by doing what was right.
As Rupert fucks off (I'll wear red to his funeral), though, things take a turn when West Ham scores. It seems like it's all over for Richmond, but in the best gag of the episode, Ted reveals it was offside and the goals disallowed. In the 90th minute, Richmond score from a freekick, and it's all over.
So did they win? No. City beat Liverpool, so Richmond came second. Yet as the episode draws to an emotional close, it's clear that while they didn't win the trophy, the Richmond players and staff were the real winners, as Ted made everyone at the club a better person. It was around this point that I started to well up. It's possibly due to a lack of sleep. It was 5 am in the UK when I watched the episode, but more likely because of how generally nice the ending was.
Colin got to kiss his fella like he'd always wanted, the boys in the pub got to celebrate, and the Richmond fans swarmed the pitch. All season I thought I wanted conflict and drama, but in the end, I didn't need it. Instead, I reveled in the warm and fuzzy feeling you get when you see the joyous explosion of exuberance you only see from people who are genuinely happy.
In the closing moments of the episode, Ted does leave (although Beard stays to be with Jane), and we get a glimpse at what's next for Richmond. Rebecca sells 49% of the club to the fans so they can own a share of what they love, Roy starts therapy and becomes Richmond's new manager with Nate and Beard as his assistants, Beard marries Jane (which may or may not be a good thing), and Keeley hatches a plan to start AFC Richmond's women's team. Oh, and Rebecca runs into the Dutch guy from the Amsterdam episode.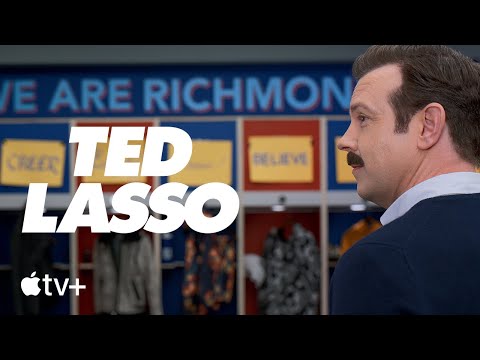 The final moments are Ted's, though, as he watches his son play soccer, he simply smiles to himself. And that's Ted Lasso. Will we get a fourth season? I hope not because as messy as I found the ending, I think this was the best way for the show to end. It was perfect in its imperfections, and I know I'll always fondly on this remarkable show which didn't always give me what I wanted but always gave me what I needed. Adios muchacho.
If you love Ted Lasso as much as we did, you should check out our full Ted Lasso season 3 review. We can also teach you how to make Ted Lasso's biscuits if you want to reenact biscuits with the boss yourself.
Finally, we've got a story explaining the unlikely origins of Ted Lasso as well as an extended interview with Phil Dunster, who plays Jamie. If you're sick of Ted, though, then you should check out our list of the best TV series ever made and find something else to watch.
Ted Lasso season 3 episode 12 recap
It wasn't the ending I wanted but I'd be lying if I said I didn't love it. It's four stars for the episode, but I'm awarding a bonus for how much I've loved Ted and the show as a whole.