What happens in the Ted Lasso season 3 ending? The last ball has been kicked, and the final batch of delicious biscuits has been eaten as we call time on Ted Lasso season 3 and, almost certainly, the series as a whole.
While the Ted Lasso creative team initially made it clear that season 3 would mark the end of the best TV series on Apple TV Plus, they have since left the door ajar – at least for possible spin-offs, if not a complete Ted Lasso season 4. But as of now, Ted Lasso season 3 episode 12 marks the end of one of the best Apple TV shows ever, with apologies to Severance and Foundation fans.
So let's step out onto the pitch and explore everything that happened in the very busy Ted Lasso ending. Where did it leave our favorite members of the Ted Lasso cast, and are there any tantalizing plot threads for that much-rumored spin-off series to pick up?
What happens in the Ted Lasso season 3 ending?
Ted Lasso season 3 ends with Ted returning home to Kansas and watching his son's soccer team while Roy Kent becomes the new manager of AFC Richmond.
The Ted Lasso finale builds to the final day of the Premier League season, with Richmond needing to win against West Ham and hoping Liverpool defeats Manchester City. Richmond do their bit by securing a dramatic 3-2 victory, only for City to win as well. Still, second place is a heck of an achievement, setting up Champions League football next season.
We then move to the airport, as Ted says a tearful goodbye to Rebecca and boards his flight back to Kansas. Outside the airport, Rebecca has a chance meeting with a pilot and his young daughter. That pilot turns out to be the Dutchman she connected with in Amsterdam during Ted Lasso season 3 episode 6, suggesting that her psychic's prediction about her having a family could be true.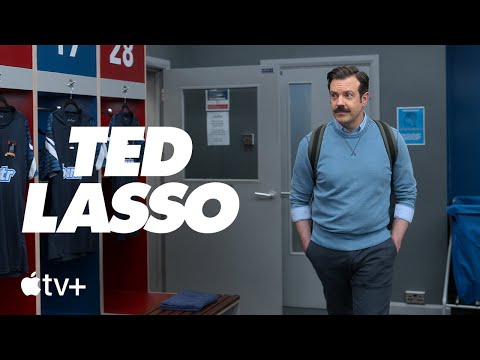 Coach Beard decides to stay in the UK, getting off the plane so he can marry a now-pregnant Jane at Stonehenge – naturally. Roy Kent becomes the new manager of AFC Richmond and begins to prepare for next season with Beard and Nate, who we see eating happily at Taste of Athens with his family and girlfriend Jade. Roy has also brought in Dr. Sharon as the club's "head of mental health."
Sam Obisanya finally gets the chance to play for the Nigerian national team, while Jamie Tartt reconnects with his father in the recovery facility we saw Mr. Tartt in last week. The team assembles at the Higgins household for a barbecue that would make even the best Fast and Furious characters proud.
We learn that Rebecca sold 49% of the company to the fans, and Keeley presents her with a pitch for a women's team at AFC Richmond. Meanwhile, Trent Crimm unveils his book, The Richmond Way, having taken Ted's advice to remove him from the title to reflect the team effort.
In the States, Ted arrives home and reunites with his son Henry. We then see him enthusiastically yelling from the touchline as Henry plays soccer, advising him to "be a goldfish" and forget about the scoring chance he just missed. The last shot of the episode is Ted's face, content to finally be home.
And that's it. But if you're still getting Lasso withdrawal symptoms, check out how to make the Ted Lasso biscuit recipe and see why Ted Lasso was changed for the better because of this US president. You can also find out how to watch Ted Lasso season 3, and experience one of the best comedy series all over again.
There's more football on the horizon soon, though, as we look ahead to the Welcome to Wrexham season 2 release date. In fact, we think Welcome to Wrexham is what football is all about.