How do you make the Ted Lasso biscuit recipe? TV's most likeable, if a little useless, football coach has a lot going for him. Everybody loves him and he knows exactly how to motivate a team with heart and affection, even if he doesn't know his left-wing from his left-back.
Ever since one of the best comedy series on TV first debuted back in 2020, Ted Lasso fans have been fascinated by the shortbread biscuits Ted brings to his boss Rebecca every morning. Rebecca's reactions, and those of the rest of the Ted Lasso cast, have always made it clear that these are very special snacks indeed so, naturally, we all want to know what the fuss is about.
If you want to know how to make the Ted Lasso biscuit recipe, then look no further. While you're enjoying Ted Lasso season 3 streaming on Apple TV, you could be munching on your own versions of Ted's famous biscuits. Now that sounds like enough to make anybody believe.
How to make the Ted Lasso biscuit recipe
Good news, Apple TV has told us exactly how to make the Ted Lasso biscuit recipe, and it's pretty easy.
That's right, you can spend a few hours getting the biscuits ready in time to watch the latest episode of perhaps the best TV series on our screens today. If you look in the right places online, you can even buy the pink boxes Ted uses for the ultimate Lasso experience.
Let's buckle up and take a look at the recipe.
Ted Lasso biscuit recipe ingredients:
250g plain flour
225g butter, softened
75g icing sugar
¼ tsp. salt
How to make the Ted Lasso biscuit recipe:
Preheat your oven to 150C/300F.
Sift the flour and salt into a bowl, mix, and set aside.
Mix the butter at high speed until it's fluffy (3-5 mins).
Gradually add the sugar, continuing to mix until it's pale and fluffy. Then add the flour all at once and mix until combined.
Butter a square pan, then pat and roll your shortbread into the pan, no more than 1/2 inch thick.
Refrigerate it for 30 minutes, then cut it into squares.
Bake until golden (45-60 mins) and make sure the middle is firm, then let them cool completely before tucking in.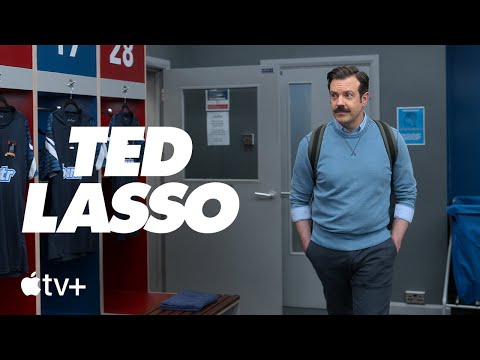 If you're enjoying Ted Lasso, check out our Ted Lasso season 3 episode 5 recap, our guide to who plays Zava, and our feature about how Ted Lasso season 3 has one major problem. Football fans should also take a look at our guide to the Welcome to Wrexham season 2 release date.
Or, for more of the most exciting TV out there, we've got you covered on all of the best horror series, the best thriller series, the best anime series, and the best fantasy series to keep you busy.