Do Ted and Rebecca end up together at the end of Ted Lasso? That gentle weeping sound you heard this morning wasn't a skylark in the tree outside. It was, in fact, a world in mourning because Ted Lasso, the best Apple TV Plus show, has come to an end after three seasons.
First Succession. Now Ted Lasso. Can we not have anything nice anymore? Still as sad as it is to say goodbye to the Ted Lasso cast, Ted Lasso season 3 episode 12 managed to deliver a satisfying conclusion for the Greyhounds, in our opinion.
Of course, a lot of people, and by people, we mean shippers, will be wondering if there were any last-minute hookups at the end of Ted Lasso season 3. In particular, there's been a lot of buzz around Ted and Richmond's owner Rebecca finally getting it on. So do Ted and Rebecca end up together at the end of Ted Lasso? Warning spoilers below for one of the best TV series of all time.
Do Ted and Rebecca end up together at the end of Ted Lasso?
No, Ted and Rebecca do not end up together despite some heavy foreshadowing that they might. The writers were clearly very aware of the shippers, though, as they do start the episode by suggesting that Ted and Rebecca did sleep together.
It's quickly revealed that they didn't, and Ted actually spent the night at Rebecca's house because of a gas leak in Richmond. I'll be honest; I'm very happy about this, as I hated the idea of Rebecca and Ted getting together. The internet's weird obsession with characters who have any sort of chemistry getting together has always bothered me, to be honest. It's called a platonic friendship. Look it up!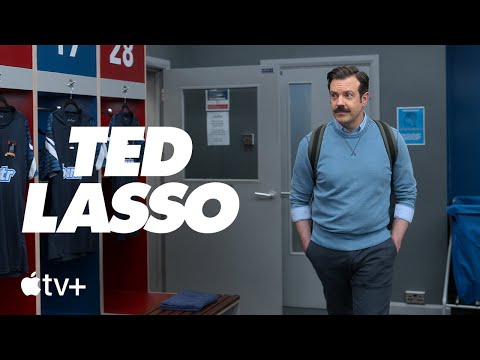 Who does Rebecca end up with at the end of Ted Lasso?
It's implied that Rebecca ends up with the anonymous Dutch man who she met in The Amsterdam episode. At the end of the Ted Lasso finale, as Rebecca is tearfully leaving the airport having said goodbye to Ted, she runs into the mysterious man and his daughter.
While nothing's confirmed, Rebecca introduces herself to him (we don't learn his name, but we know now he's a pilot), and the implication is that this is the family the psychic predicted Rebecca would have at the start of season 3.
Can't get enough of Richmond? Us either, so check out our full Ted Lasso season 3 review, and if spoilers are your thing, we've answered all your burning questions, including, "Does AFC Richmond win the league in Ted Lasso?", "Do Keeley and Roy end up together?" and "Does Ted go home at the end of Ted Lasso season 3?"
Not enough for you? We also interviewed Phil Dunster, and we've got Ted Lasso's biscuit recipe, so you can make your own biscuits with the boss. Finally, we've got a breakdown of the Ted Lasso cast, which should keep you busy.