Will there be a Ted Lasso season 4? Get out the orange slices and be prepared to swap shirts with your opponent because Ted Lasso season 3 has finally come to an end.
It was a busy old year for Ted Lasso and the Richmond faithful, which saw the Greyhounds prove to everyone that you should never doubt an underdog. Still, while Ted Lasso season 3 may be over, fans have already started to wonder if we might get a Ted Lasso season 4 after all.
Now the show's creators, Jason Sudeikis, Bill Lawrence, Brendan Hunt, and Joe Kelly, have been adamant that the comedy series will end after three seasons, but that was then, and this is now. Ted Lasso's widely considered one of the best TV series of all time, so might they be tempted to return for a hypothetical fourth season? Warning spoilers below.
Will there be a Ted Lasso season 4?
No, there won't be a Ted Lasso season 4. At the end of the Ted Lasso series finale, Ted returned to Kansas, leaving Richmond and his new friends behind so he could spend more time with his son. It was obvious (to me, at least) that the show is over, with each character getting their own happy ending. Still, it's possible we might get a spin-off.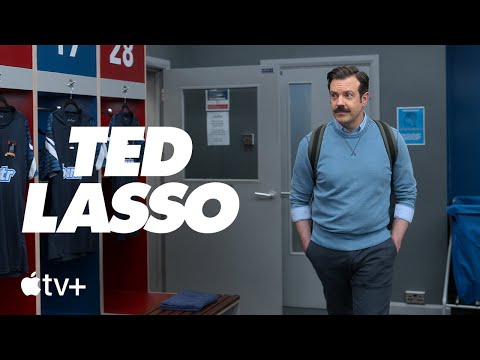 What might a Ted Lasso spin-off be about?
As we see it, there are two potential ways a Ted Lasso spin-off could go. You could either follow Roy's time as manager at AFC Richmond, which would be a direct continuation of Ted Lasso season 3, or you could do a new spin-off that tells the story of the AFC Richmond women's side that Keeley pitched at the end of the finale.
We think the first would be the duller choice of these two options. Like it or not, Ted Lasso gave those characters an ending to continue beyond that would feel a little redundant. A show centered on the women's side, though, has a lot of comedy and dramatic potential. Hell, there's no reason you couldn't have a crossover or two as well to appeal to the die-hard fans who just want more of the same.
Nick Mohammed, who plays Nate on the show, recently got fans speculating that a spin-off announcement may be forthcoming after retweeting an Apple TV tweet captioned "smells like potential."
If you love Richmond, you should check out our full Ted Lasso season 3 review, and if spoilers are your thing, we've also answered all your burning questions, including, "Does AFC Richmond win the league in Ted Lasso?", "Do Keeley and Roy end up together?" and "Does Ted go home at the end of Ted Lasso season 3?"
Not enough for you? We interviewed Phil Dunster, and we've got Ted Lasso's biscuit recipe, so you can make your own biscuits with the boss. Finally, we've got a breakdown of the Ted Lasso cast, which should keep you busy.