Is Inquisitor Marrok in Star Wars Ashoka secretly Starkiller? The new Disney Plus series set in the Star Wars galaxy has begun, and fans have been reunited with Ahsoka, Sabine, Hela, and the rest of the Rebels crew.
Now, you may think that Star Wars fans would be placated by having some of their favorite Star Wars characters return for a new Star Wars series, but you'd be wrong. No, now the Ahsoka release date is here, people want to know whether the newest Star Wars villain, Inquisitor Marrok is actually Galen Marek, aka Starkiller.
Who is Inquisitor Marrok?
Marrok was a former Imperial Inquisitor and Jedi hunter who, following the fall of the Galactic Empire, became a mercenary for hire.
We can say with some certainty, though, that following the collapse of the Galactic Empire, they've abandoned their Jedi hunting ways as he didn't attack either Baylan Skoll or his apprentice Shin Hati and gave up his pursuit of Ahsoka Tano when an opportunity to escape presented itself.
In Ahsoka episode 4, Marrok was cut down by the titular Jedi and appeared to explode into a ball of smoke, apparently ending his threat forever, however he could yet return.
Is Inquisitor Marrok in Star Wars Ahsoka secretly Starkiller?
No, Marrok wasn't secretly Starkiller; we don't know exactly who Marrok is, but when Ahsoka killed him, he exploded in a ball of black smoke, which suggests something otherworldly about his origins.
A portion of the Star Wars fanbase did believe that Marrok may indeed be Galen Marek, aka Starkiller, when Ahsoka was released. So, what was the evidence supporting the theory?
Well, the 'evidence,' and I use that word lightly, is pretty thin on the ground. A lot of it comes down to Marrok sounding a little like Marek (hardly conclusive stuff) and the fact the character wears a mask. Yeah, it's not exactly concrete, is it?
Still, I have at least one friend who believed it, and it's not an entirely baseless idea. Sam Witwer, who played Starkiller in the games and is part of the Ahsoka cast as the voice of Marrok, once claimed that Dave Filoni considered putting Galen in Rebels.
"Dave did share with me, by the way, he considered making Starkiller an Inquisitor in Star Wars Rebels," Witwer said during a Twitch stream [Via Gizmodo]. "It didn't quite fit the story that they were telling, but he did think about it because he thought that would be interesting."
Who is Starkiller?
Starkiller is Darth Vader's secret apprentice who was introduced during the Force Unleashed videogames. A powerful Force user, Starkiller was raised to be the perfect assassin, but he eventually betrayed Vader and joined the Rebellion.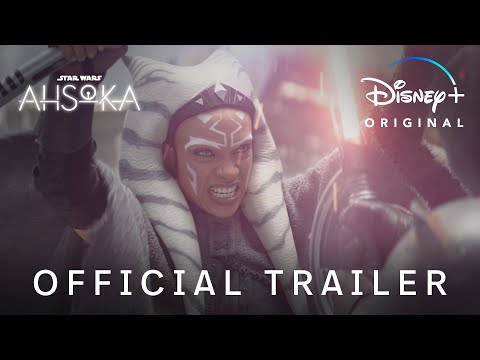 If you're a fan of a galaxy far, far away, then you need to read our article explaining the myriad of different ways to watch all the Star Wars movies in order. We've also got a lot of content about the new Disney Plus show.
We've explained when Ahsoka takes place in the Star Wars timeline and listed everything you need to watch before Ahsoka so you can be suitably prepared to enjoy the show.
If that's not enough, we've also got an Ahsoka release schedule so you can keep up to date on the Jedi's adventures and explained the heartbreaking way Ahsoka survived Order 66.
Finally, be sure to check out our list of the best TV series and our guides to the Skeleton crew release date, the Andor season 2 release date, and the new Star Wars movies.