When does Ahsoka take place in Star Wars? As Ahsoka gets her spotlight moment, you're probably wondering how this spin-off series affects the current Star Wars timeline.
Star Wars is one of the biggest franchises in existence. Over the years, we've seen hit movies, A-listers join the Star Wars cast, and tons of delightful Star Wars series, building up an impressive world for all of us sci-fi fans. And now one of the best Star Wars characters is getting her big moment as the Ahsoka release date has arrived on our small screens. But after seeing this hero in multiple shows already, such as Clone Wars, The Mandalorian, and more, even Jedi veterans may be confused about the show's time period.
To help break it down, we've created the definitive guide to when Ahsoka takes place in Star Wars, giving you years and dates based on established Star Wars lore and more so you can keep up with the Ahsoka release schedule.
When does Ahsoka take place in Star Wars?
Ahsoka begins in the year 11 ABY, approximately, as we know that it's simultaneous with The Mandalorian season 3. In terms of the broader timeline, this places the series firmly in the New Republic era, in the aftermath of the collapse of the Galactic Empire.
What we know for certain is that Ahsoka takes place over a decade after Rebels and, in The Mandalorian season 3, we got the information that Grand Admiral Thrawn hasn't officially returned yet. This is a massive revelation since Ahsoka's story sees Ahsoka Tano and Sabine Wren trying to track down one of the best Star Wars villains – and we know he's going to show up in live-action at some point.
This all suggests that Ahsoka takes place over the 9 – 12 ABY period, with 11 ABY being the best bet. Still, nobody says clearly in the opening two episodes of Ahsoka which year they are in. If someone could hold up a copy of the Lothal News at some point with a date on, we'd appreciate it.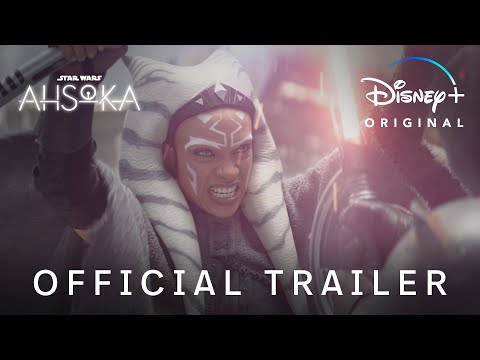 In the meantime, you can look over our guide on everyone in the Ahsoka cast. Or look over our handy article going over how to watch all of the Star Wars movies in order if you are after the complete timeline experience. You can also learn more about how Ahsoka survived Order 66 in the saddest way possible and why we think the new Star Wars movies need John Boyega.
We also have details on all the new Star Wars movies heading our way. And if you still want more, here is everything new on Disney Plus this year, and our lists for the best science fiction movies, the best movies of all time, and all the new movies coming out this year.