If you've seen Andor season 1, you're probably just as excited as we are for the next instalment of the Star Wars show. Well, the excitement for the Andor season 2 release date just went up a notch, after it was confirmed that one of the best Star Wars characters is due to return.
The first season of the Star Wars series fleshed out the story of Cassian Andor, who you'll remember from the Star Wars movie Rogue One. We see how Cassian finds his way into the Rebellion after witnessing the atrocities of the Galactic Empire, and it was one of the best TV series we've ever seen from Star Wars, mainly because it didn't rely on the nostalgia of Jedi, Sith, and lightsabers.
There were little nods to the wider franchise, though, like bringing Forest Whitaker's Saw Gerrera to the small screen. Now, we can expect to see Whitaker among the Andor cast once more for the second season.
When asked by ComicBook.com if he will be back for more action in a galaxy far, far away, Whitaker replied: "Oh yeah, it's safe to say that."
We first saw Whitaker in the Star Wars cast for the science fiction movie Rogue One, and Gerrera's story is very much intertwined with that of Cassian, Luthen Rael, and Mon Mothma, so it makes sense we would see more of him for Andor season 2.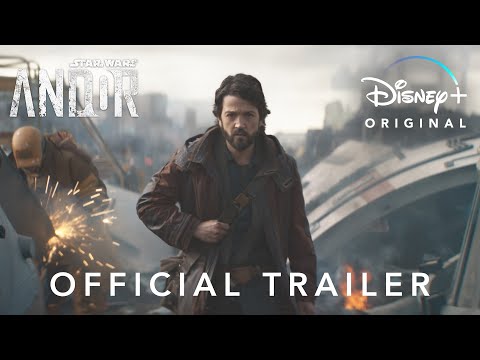 Despite us knowing exactly where the Disney Plus show will lead to, Andor mesmerised us in its first season with gritty storylines, gorgeous visuals, and brilliant acting all round. As we build towards the Death Star mission, we're sure the stakes will be raised and we will be on the edge of our seats.
For more from a galaxy far, far away, check out our guides to the Ahsoka release date or The Acolyte release date. You may also agree with our claim that Andor season 2 needs to do these five things. While you're here, see what we know about the new Star Wars movies. You could always leave Star Wars if you really want, and dive into our lists of the new movies coming this year and the best movies of all time.